AMETi Busway
Local manufacture meets tight deadlines for cycleway fencing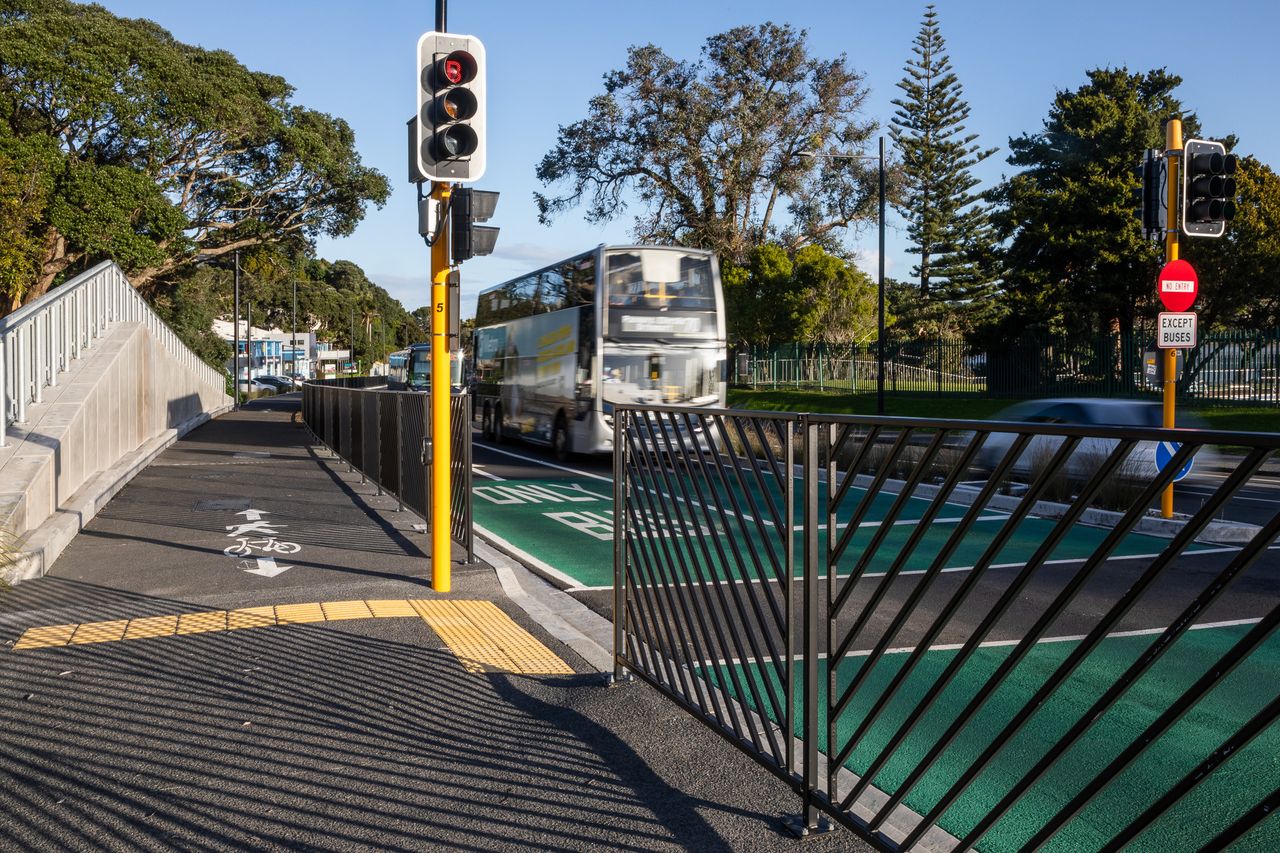 Client
Auckland Transport
Tasked with manufacturing a bespoke product on a tight deadline, Urban Group overcame supply-line challenges to deliver on one of its largest projects to date. 
As part of the major Auckland Manukau Eastern Transport Initiative (AMETI), the Eastern Busway is about creating more lifestyle-oriented and climate-friendly travel options. This includes 1.6km of cycleway with custom fencing from Urban Group.
Custom design, local manufacture
'We were part of Stage 2, the Panmure to Pakuranga section,' says General Manager Fergus Stewart, 'which involved supplying a locally manufactured fence to separate the bus lane from the cycleway.'
The custom fence panels were built to an Auckland Transport design, with construction drawings provided by Troy Wheeler Contracting. The unique design features bars set at 45 degrees, with the panels installed in alternating directions.
'It's quite a funky design, and not your traditional panel,' says Fergus. 'There are also two heights, 1.1m and 1.4m, for different areas, plus raking sections that needed detailed site measuring.'
Meeting tight supply deadlines
Manufacturing the panels locally to Auckland Transport specifications required logistical planning and sequencing to meet tight time frames, and was hampered by supply issues for raw materials during the Covid pandemic.
'Because it's a custom spec, non-standard product, we did all the manufacturing and powdercoating in-house, working quickly to minimise any cost increases,' says Fergus. The strong, yet lightweight panels were powdercoated in Satin Black for an enduring, good-looking finish.
Having liaised closely with the contractors for production, powdercoating and site delivery, Urban Group are proud of their contribution to AMETI. 'It's one of the biggest projects we've delivered and it looks really good,' says Fergus. 'The cycleway is built to a very high spec, and will obviously provide a lot of benefit to the community over the long term.'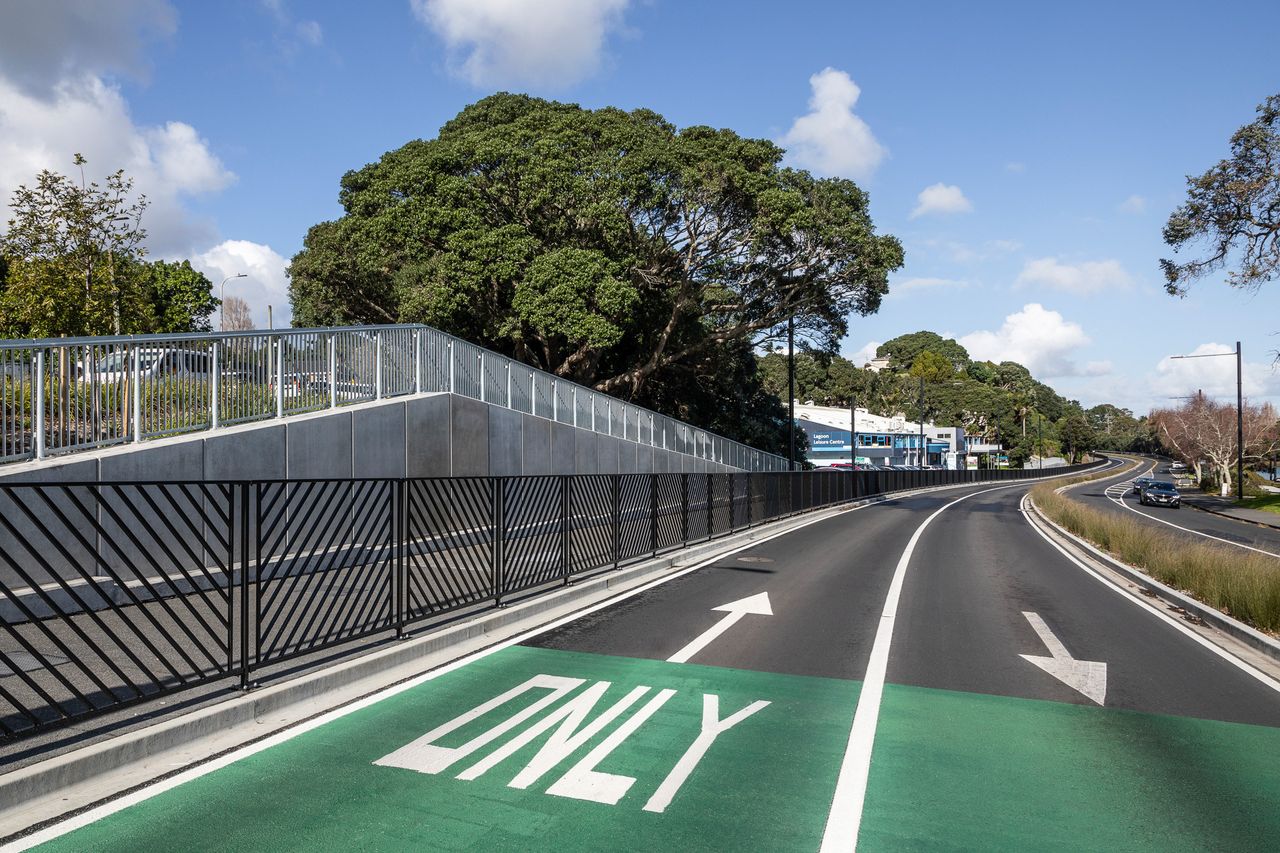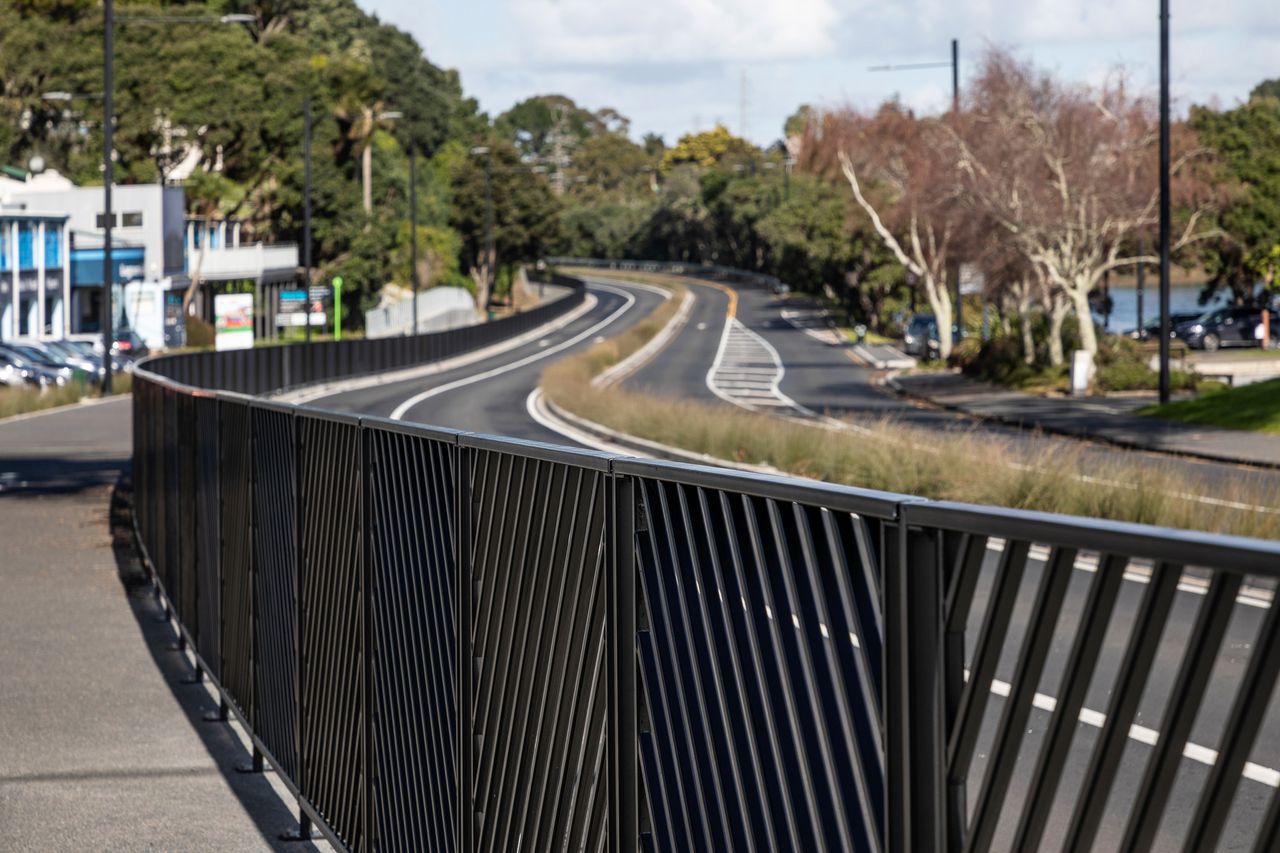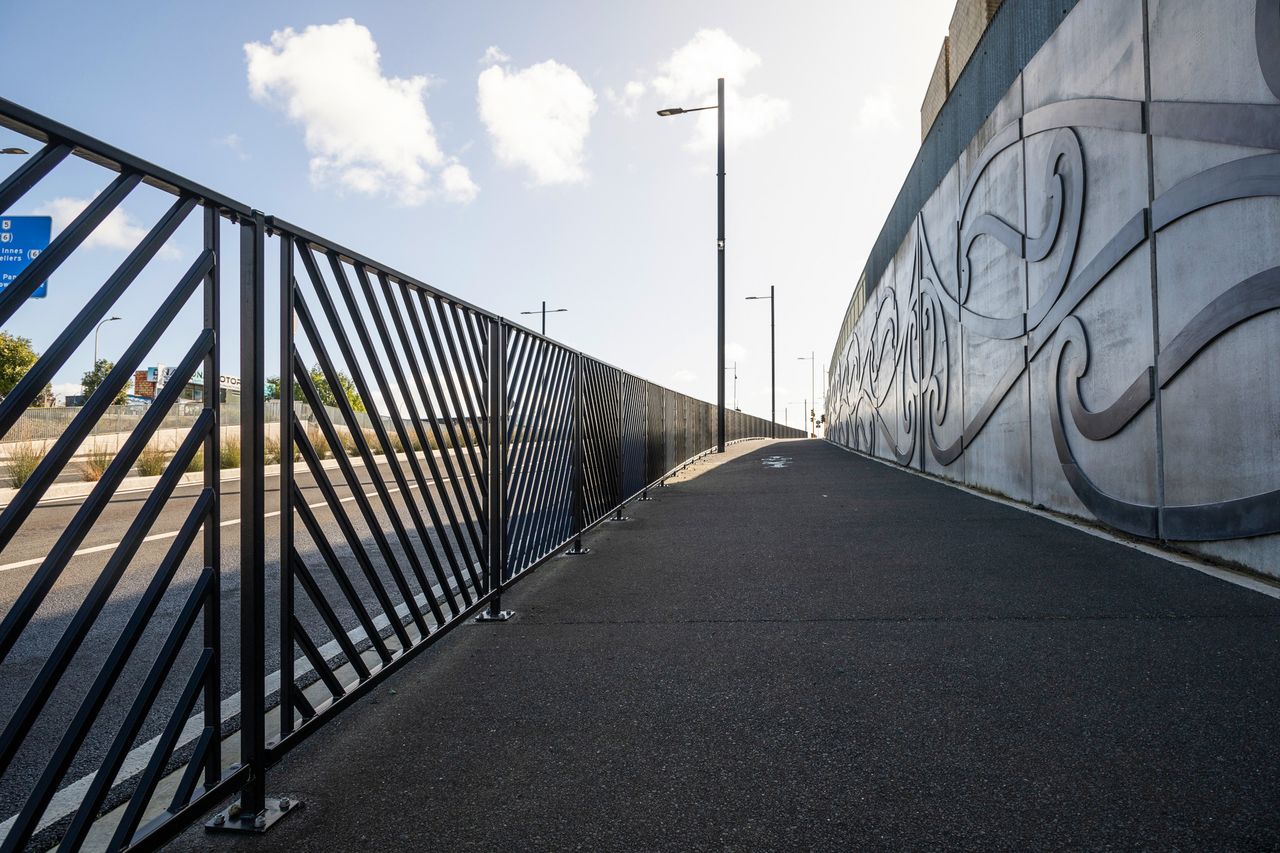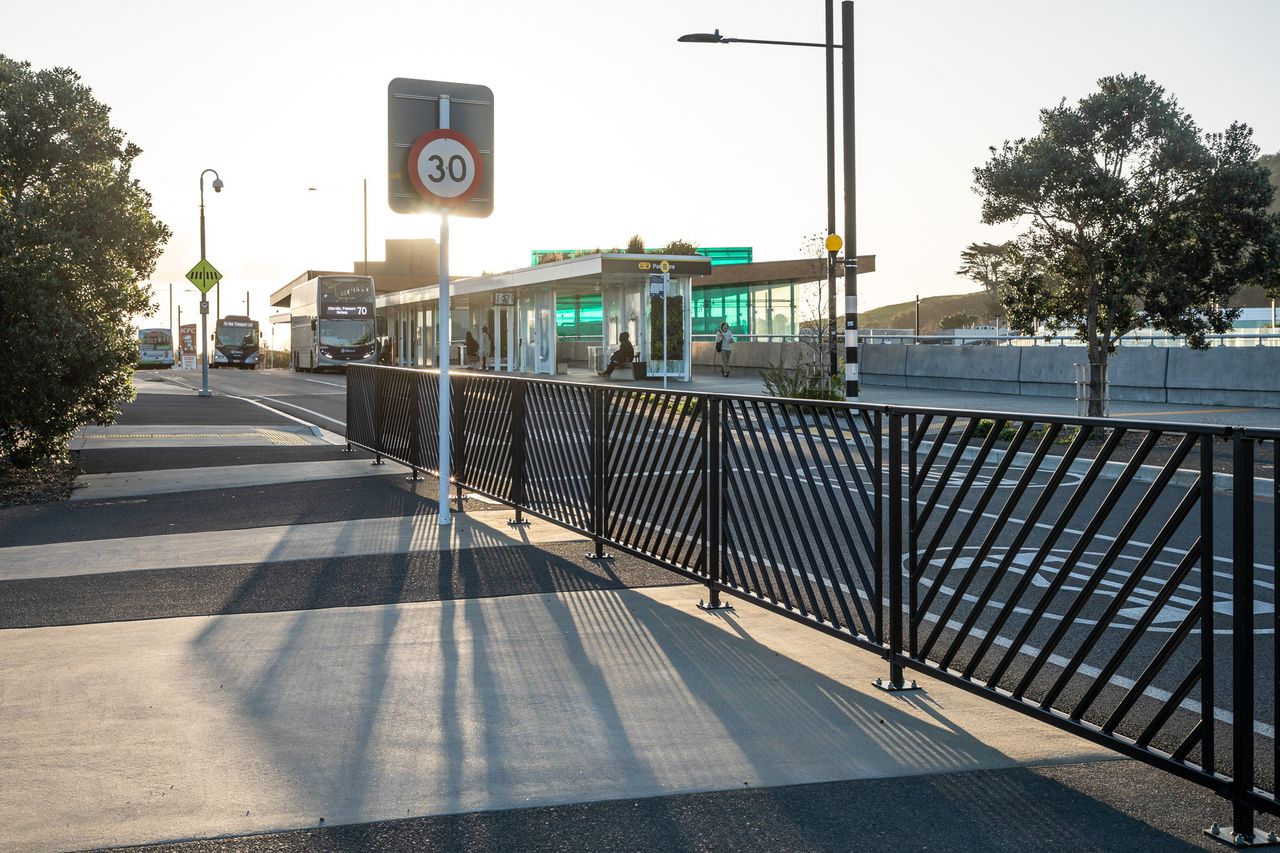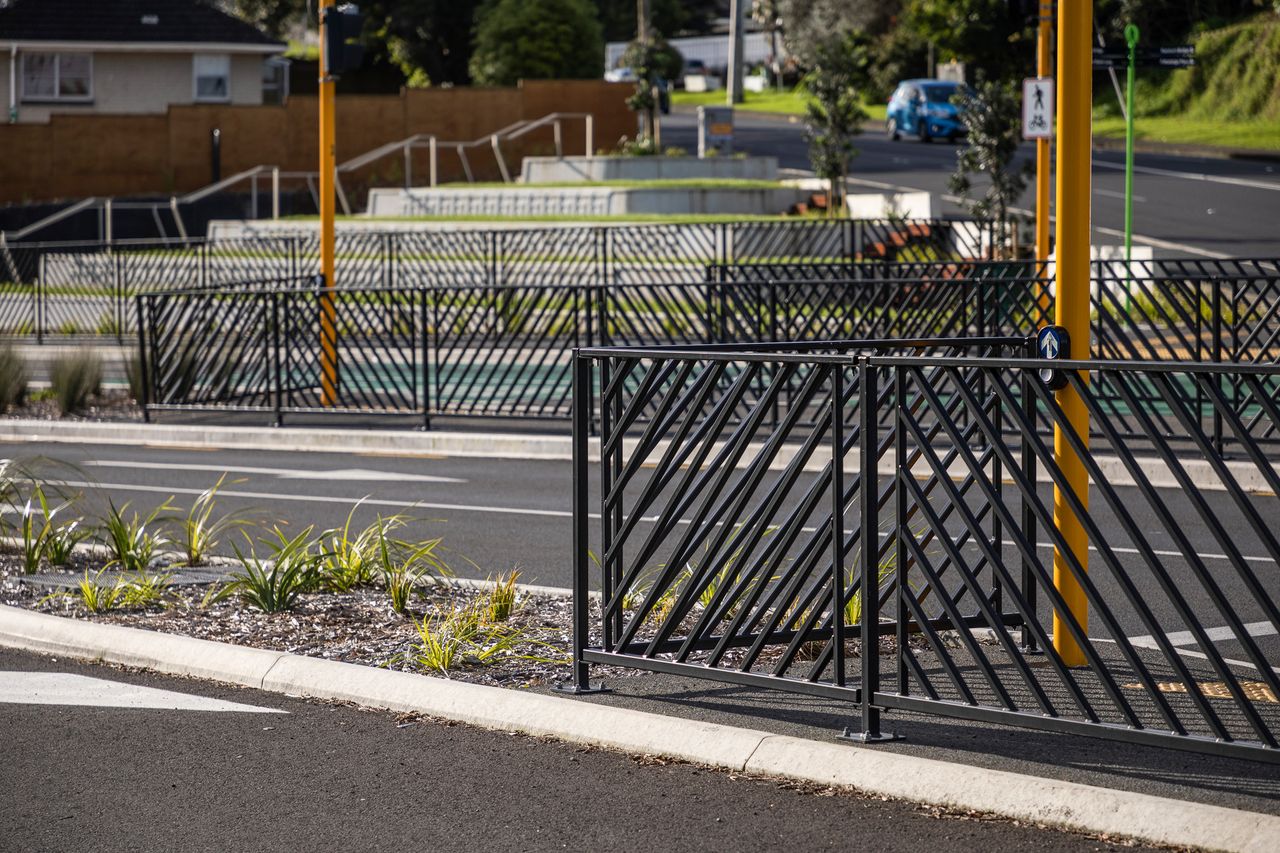 Other Civil & transport Case Studies
Enquire now
If you're looking for specific product information, complete the form and we'll be in touch within the next business day. For urgent inquiries, call our team on 0800 80 3326 or email sales@urbangroup.co.nz.