Wellington Airways Control Tower
Heavy-duty fencing for Wellington Airways Control Tower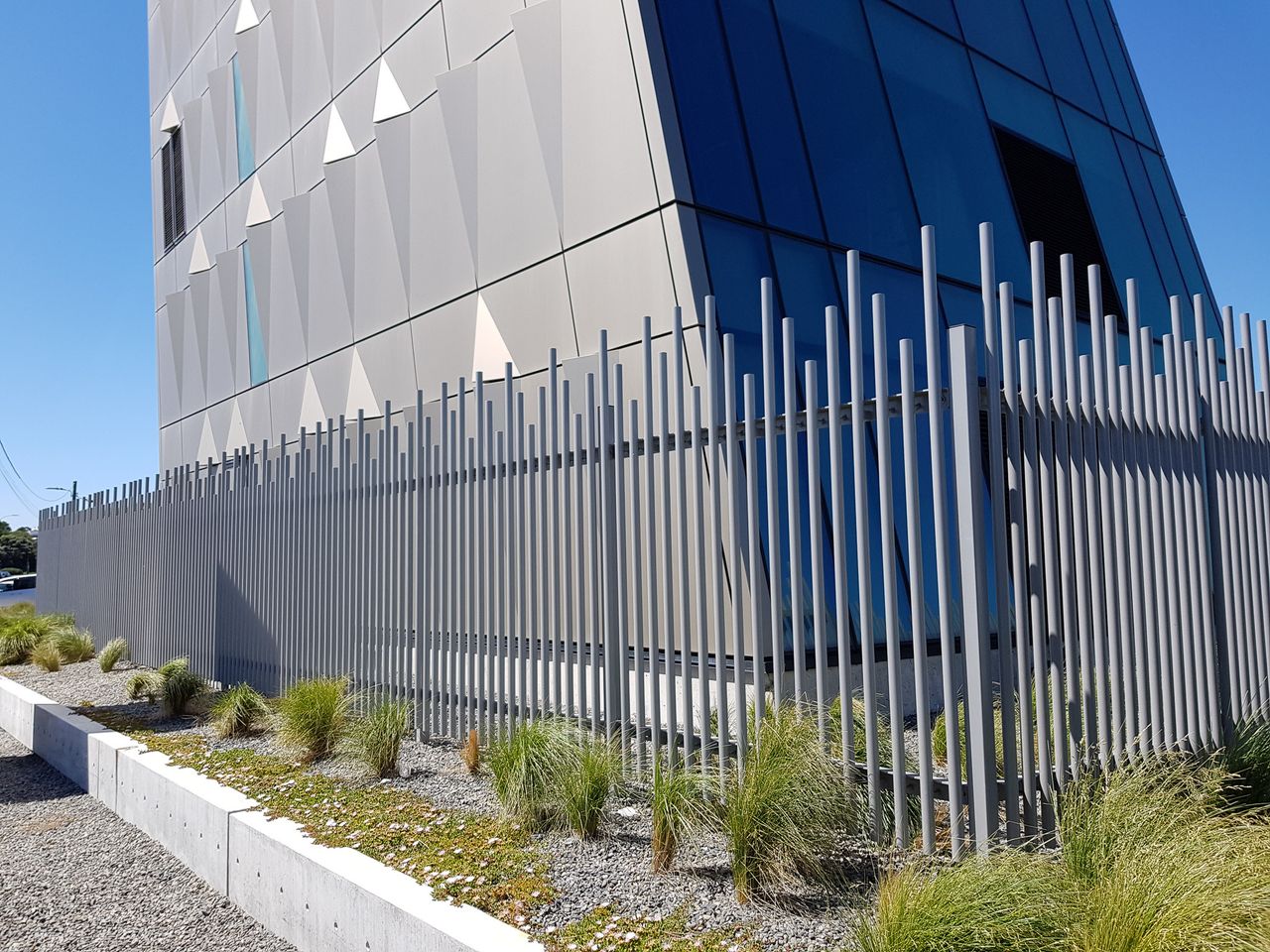 As a vital piece of infrastructure set in a challenging environment, every aspect of the new Wellington Airways Control Tower was designed and engineered around continuity of service.
This included a custom fencing and security system from Urban Group, a heavy-duty palisade-style fence that would protect the building, endure the harsh maritime climate and survive any major seismic event.
'There is a degree of resilience expressed in the form and materiality of the building,' says architect Marcellus Lilley from designers Studio of Pacific Architecture. 'It sits on a very exposed site on Wellington's south coast, so the material selections had to meet extreme requirements for durability.'
Heavy-duty aluminium for strength and performance 
'The architect's concept was originally to use steel,' says Urban Group's William Stewart. 'Applying our technical know-how, we suggested aluminium as a superior product, and we provided a design engineered for high wind loads and seismic resilience.'
The palisade design uses a heavy-duty 40 x 3 mm hollow tube in a stepped profile that reflects the surrounding hills. 'We did some wind analysis to ensure the tubes wouldn't hum due to vibrations and put caps on the tops and bottoms to prevent whistling,' says Stewart.
'The fence is part of that layering of security from the site perimeter through to the building,' says Lilley. 'You need to maintain lines of sight, and the palisade aesthetic provided that.'
Earthquake protection and security
The tower is set on a base isolator pad for seismic protection, and some of the fence footings are set into the pad, with others in natural ground. Says Stewart, 'The technical challenge was to incorporate horizontal control joints for resilience during an earthquake that allow the fence to move and not be destroyed.'
With a fully welded aluminium construction, the large fence panels were fabricated and powdercoated in-house using the high-spec Dulux Electro in the flat Silver Kinetic surface for endurance. A 4 x 2.4 m sliding gate using the same-sized components as the fencing provides a seamless look and uses Italian V2 automation hardware and software, with swipe card entry, cameras and fingerprint readers.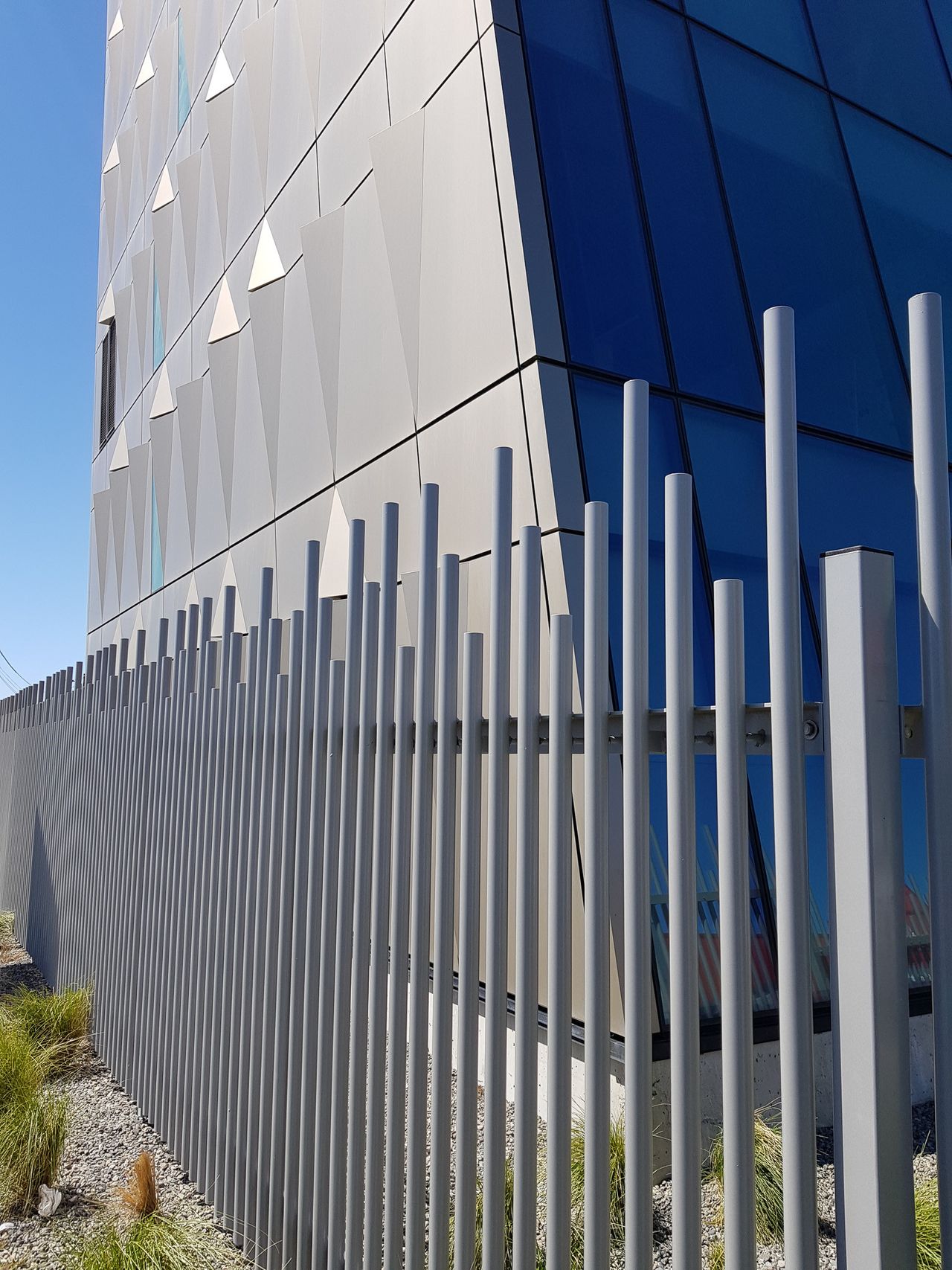 Other Civil & transport Case Studies
Enquire now
If you're looking for specific product information, complete the form and we'll be in touch within the next business day. For urgent inquiries, call our team on 0800 80 3326 or email sales@urbangroup.co.nz.