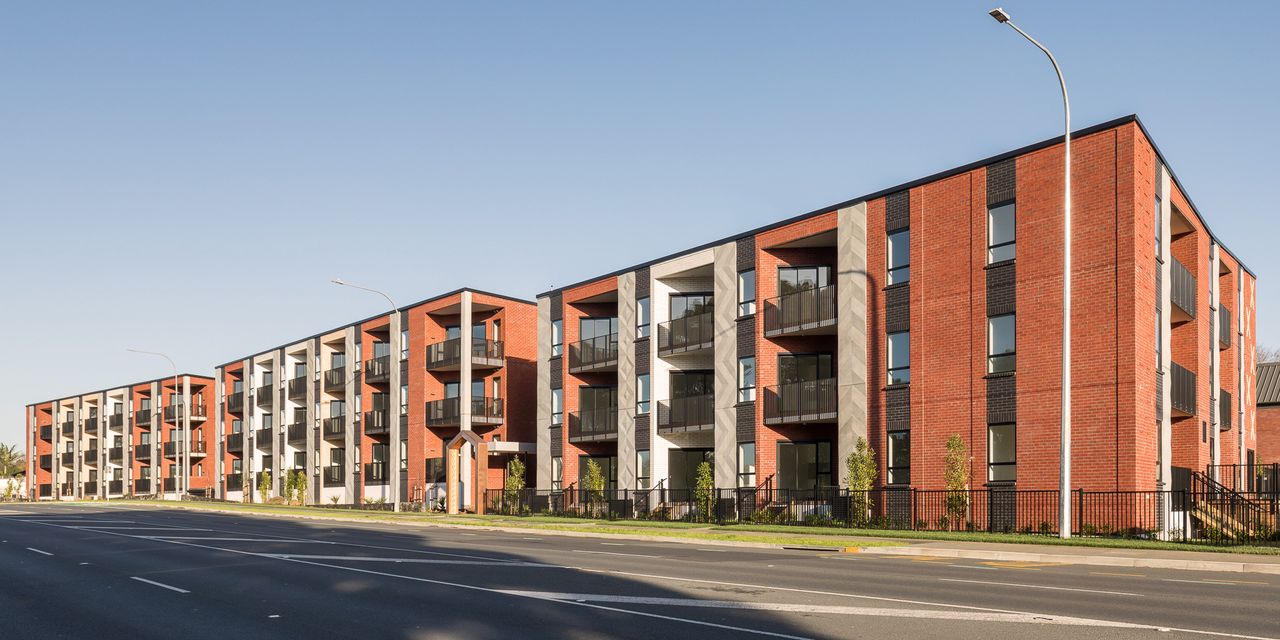 Sector
Multi-unit residential
Developed as a partnership between Ockham and Marutūāhu iwi, the Kōkihi apartments in Auckland's Waterview incorporate Māori cultural motifs into a bold minimalist design that contrasts red and brown brickwork. Set beside the busy Great North Road, the three-block, three-storey complex is protected with Premier aluminium gates and fencing from Urban Group.
Premier fencing is set around a partial perimeter, enclosing the third block and the solar-heated swimming pool. At 1200mm high, the fence complies with council regulations for pool fencing, and ensures the safety and security of residents.
Powdercoated in Satin Black to integrate with the buildings' traditional colourways and motifs, which include stars and warriors, along with a magnificent copper waharoa (arch) set at the pedestrian entrance, Premier fencing complements tradition with modern technology.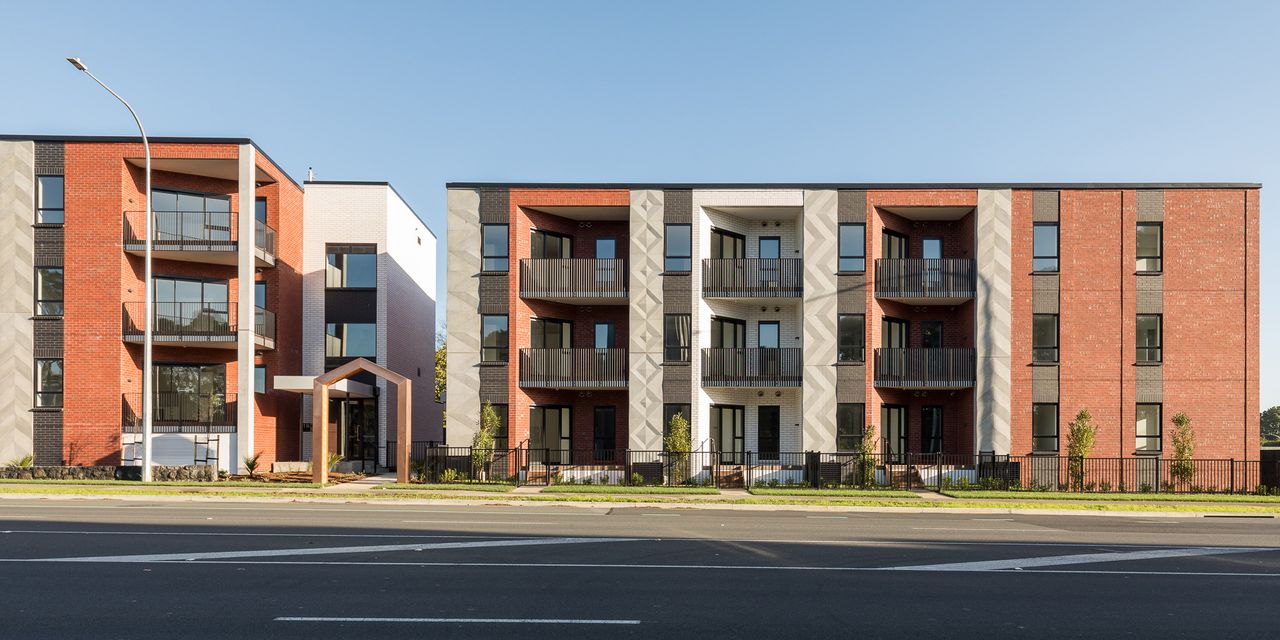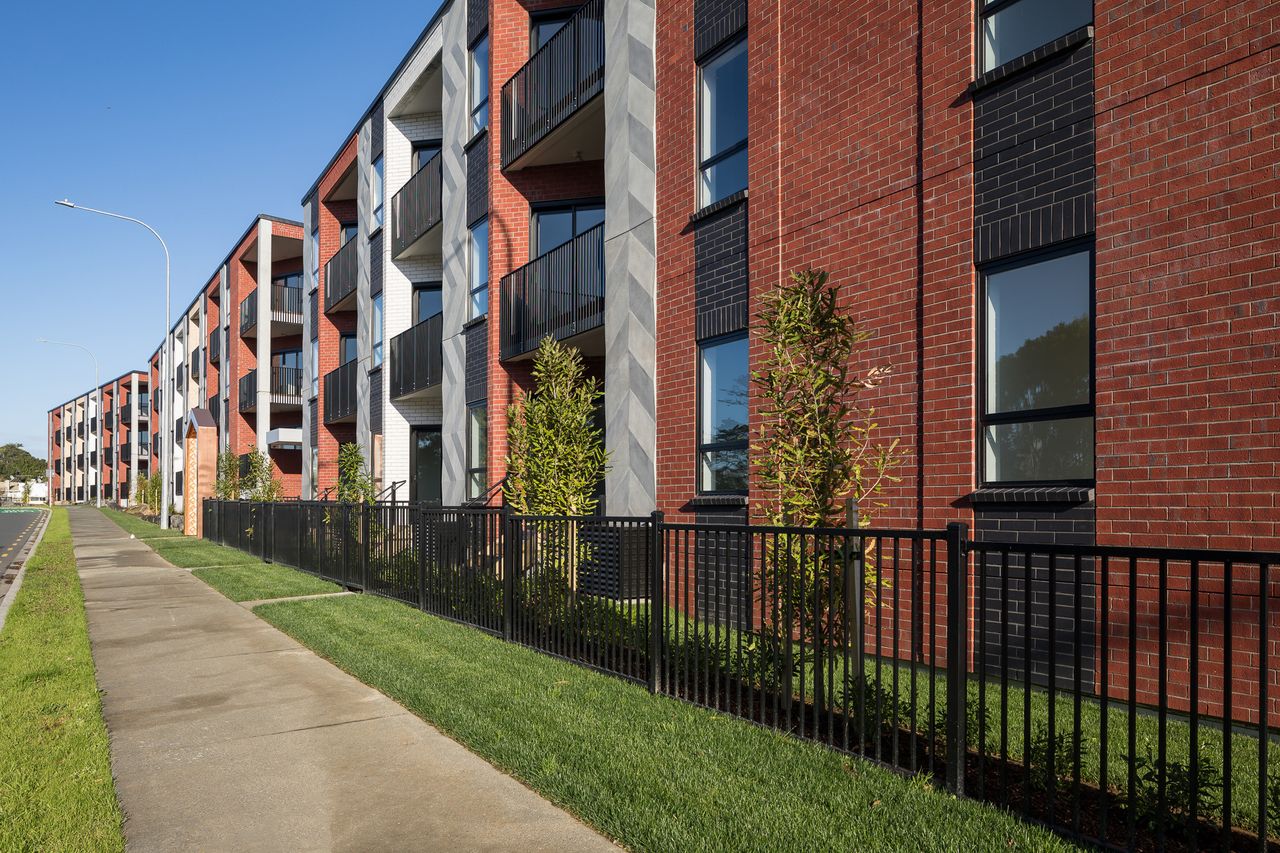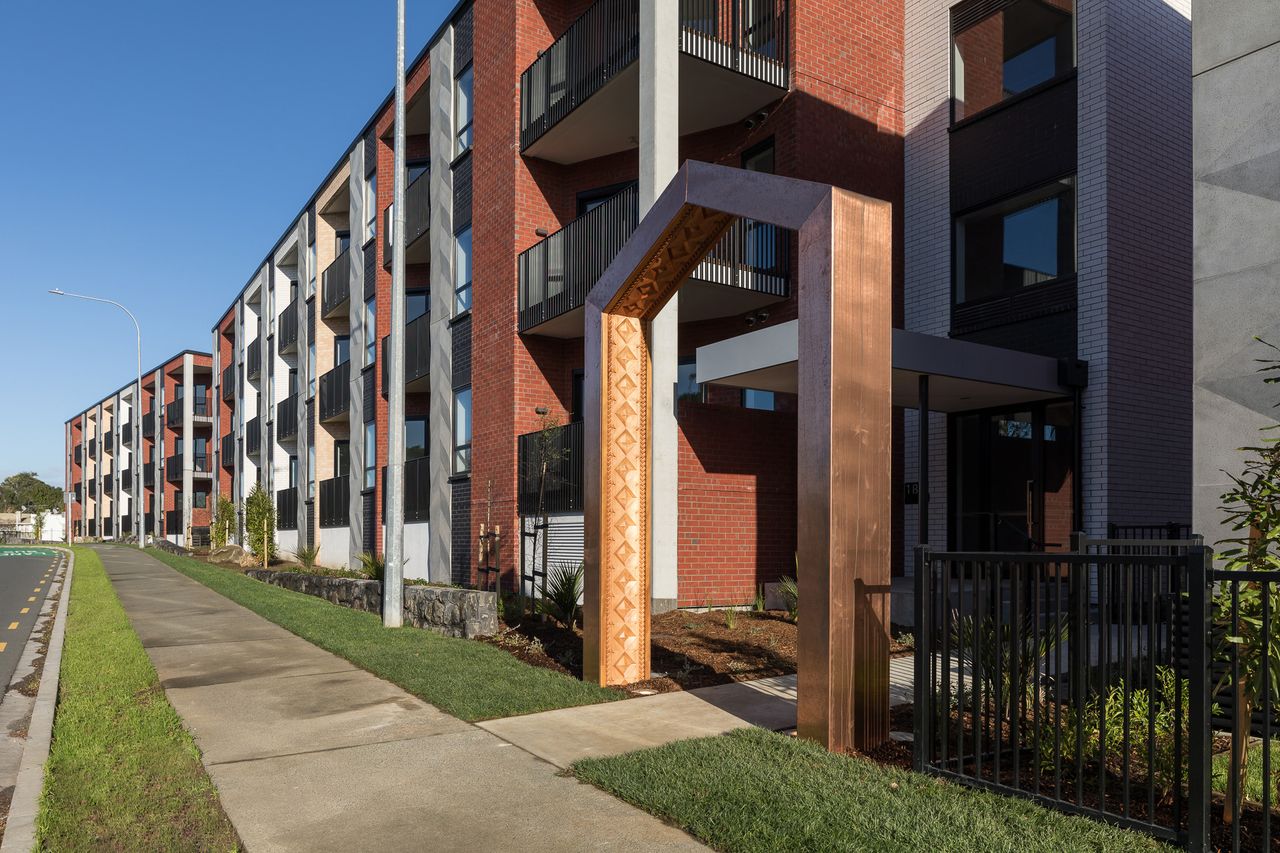 Other Multi-unit residential Case Studies
Product inquiry
If you're looking for specific product information, complete the form and we'll be in touch within the next business day. For urgent inquiries, call our team on 0800 80 3326 or email sales@urbangroup.co.nz.