Client
Contrax Greenscapes

Sector
Multi-unit residential
With a premium waterfront position at Hobsonville Point on Auckland's inner harbour, the six-storey Ovation complex needed fencing and balustrades that would enhance such a premier development. The Paladin and Maximus aluminium panels chosen by Studio Pacific Architecture do just that.
Finished in Electro Black Ace, a unique Dulux Duralloy colour, Paladin fencing was installed at a custom height of 700mm along raised garden beds surrounding the ground floor's private patios. With a seamless look that makes it appear virtually post-free, Paladin brought a minimalist style in keeping with the building's clean lines.
Both the Paladin and the same-coloured Maximus balustrading – which runs to Ovation's back stairs and safeguards its balconies – are NZBC F4 compliant for safety and performance. Custom handrails for the access ramps to the front door provide further safety, and the uniform gloss-black finish brings an enduring visual appeal.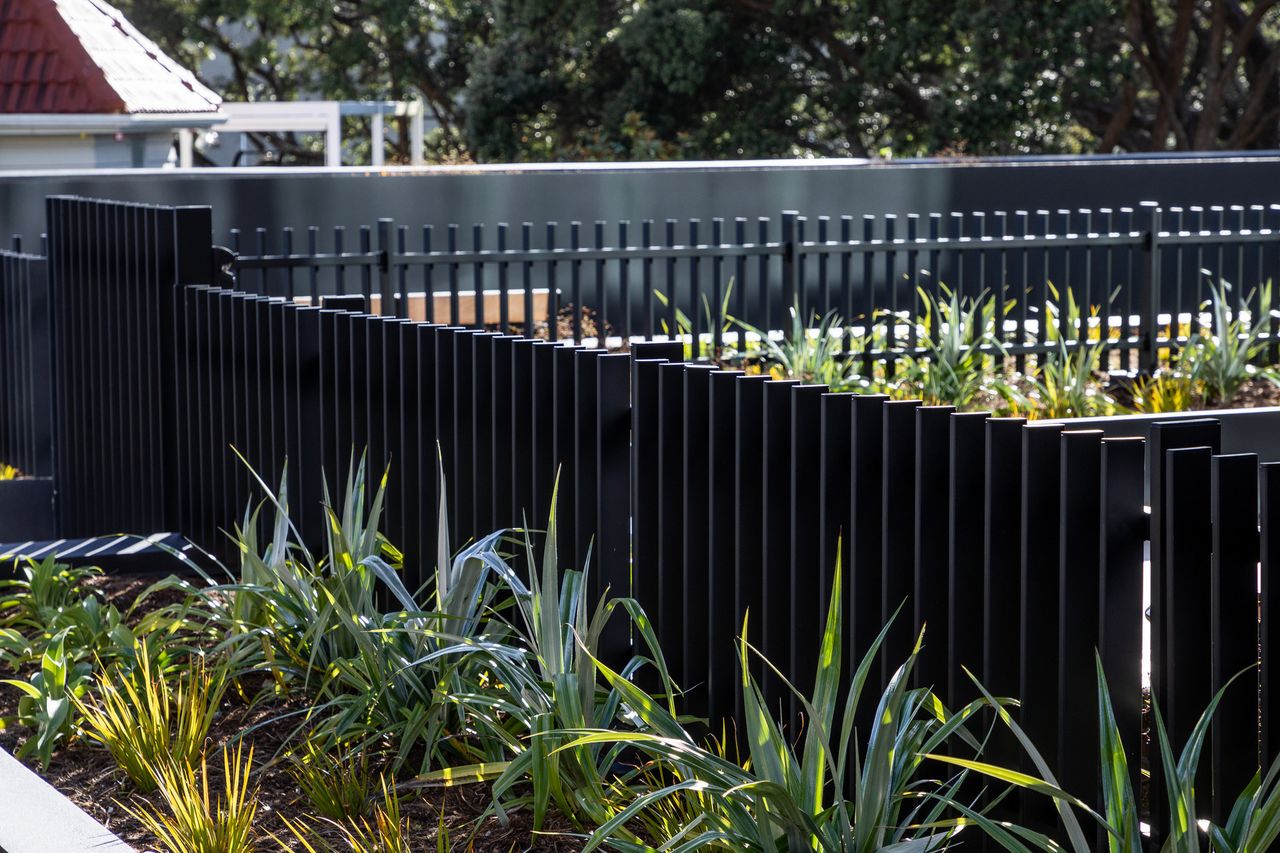 Other Multi-unit residential Case Studies
Product inquiry
If you're looking for specific product information, complete the form and we'll be in touch within the next business day. For urgent inquiries, call our team on 0800 80 3326 or email sales@urbangroup.co.nz.