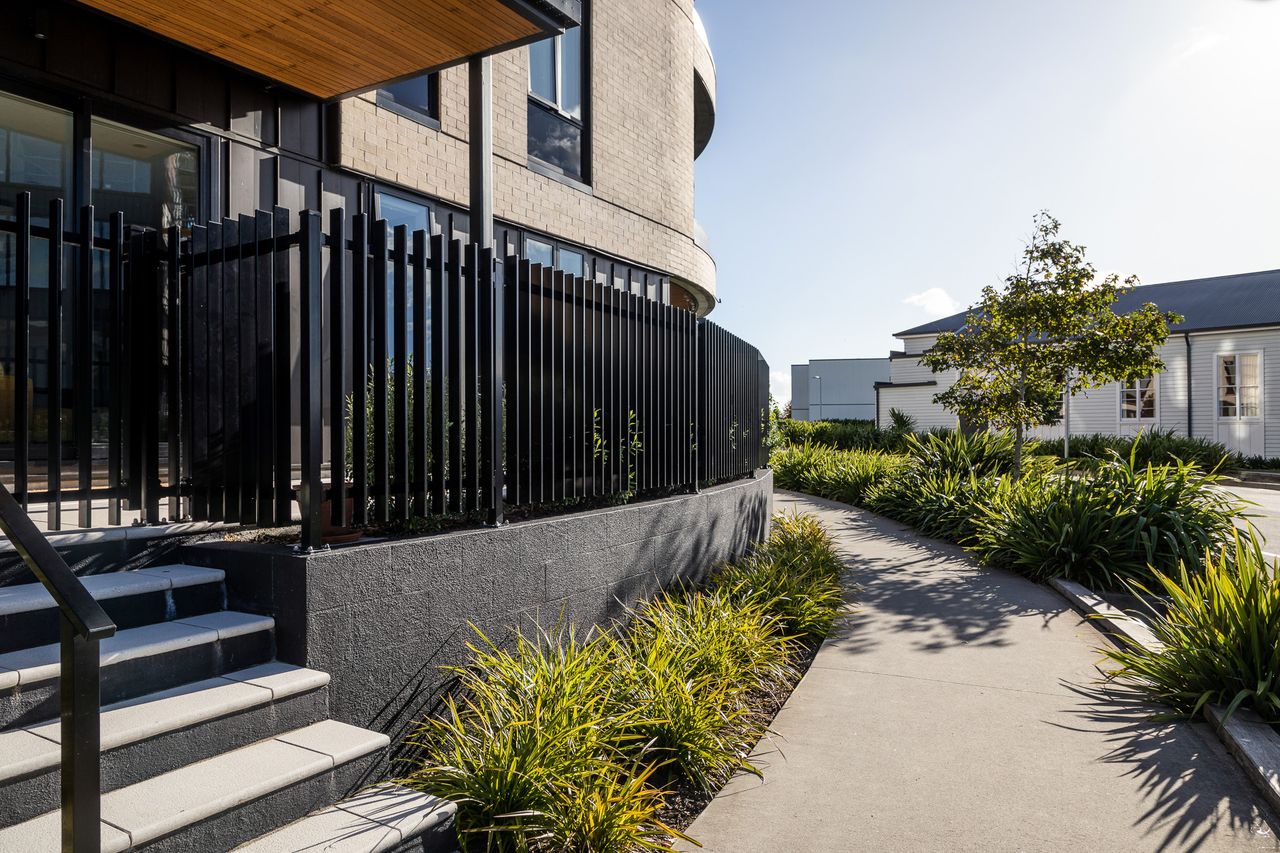 Client
Kalmar Construction

Sector
Multi-unit residential
The second premier apartment building at Hobsonville Point by luxury developers Winton, and situated beside their Ovation complex, The Marlborough presents a sail-like curved façade that connects it to its waterfront setting. At ground level, Paladin aluminium fencing anchors the design to the earth.
Specified by Studio Pacific Architecture in Satin Black, the 1200m-high Paladin fencing matches the vertical elements of the building's exterior. Paladin's own unique 'fin' design provides a minimalist profile to complement bold architectural statements.
Custom handrails down The Marlborough's exterior stairs required on-site measuring and custom manufacture. At the rear, Fresno aluminium fencing and gates surround the utility and bin area, with slats set horizontally to provide maximum visual protection while maintaining the building's elegant aesthetic.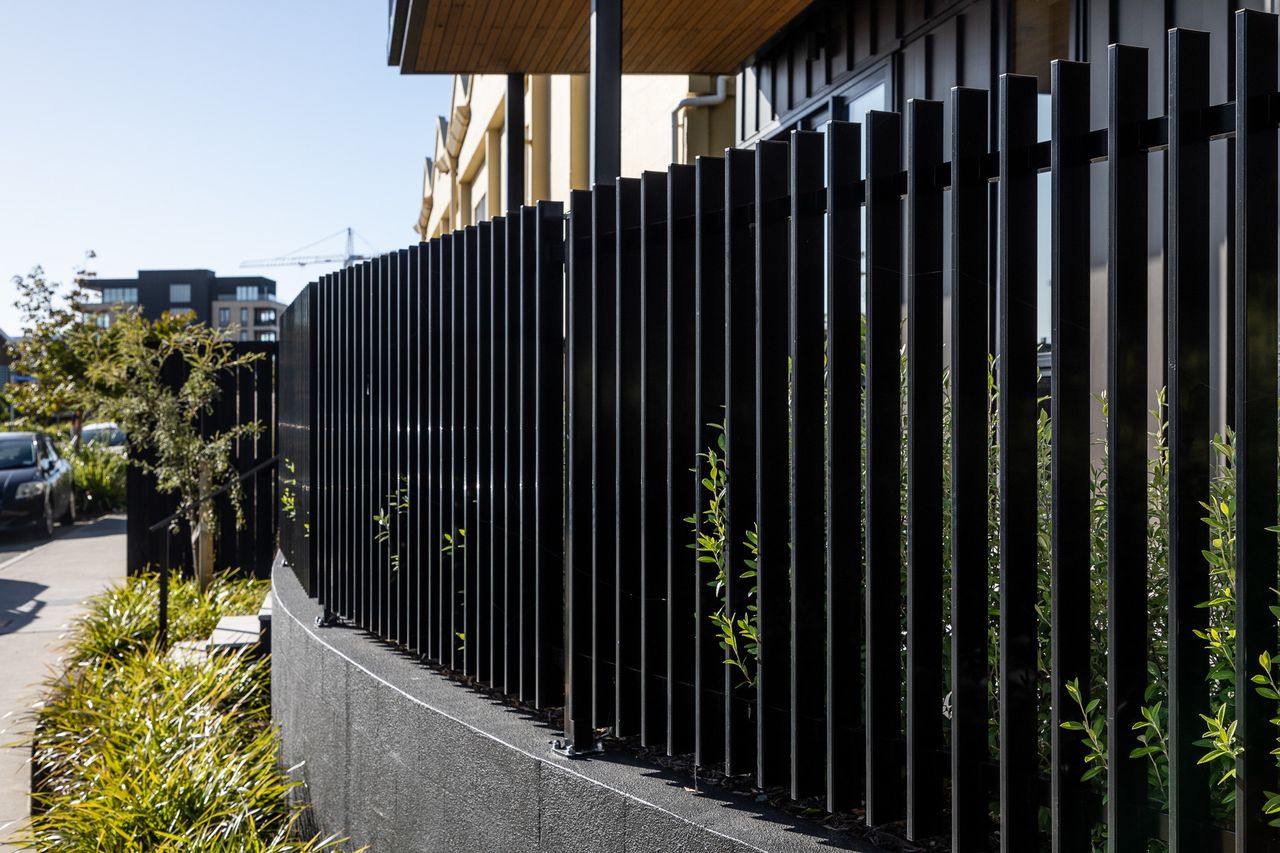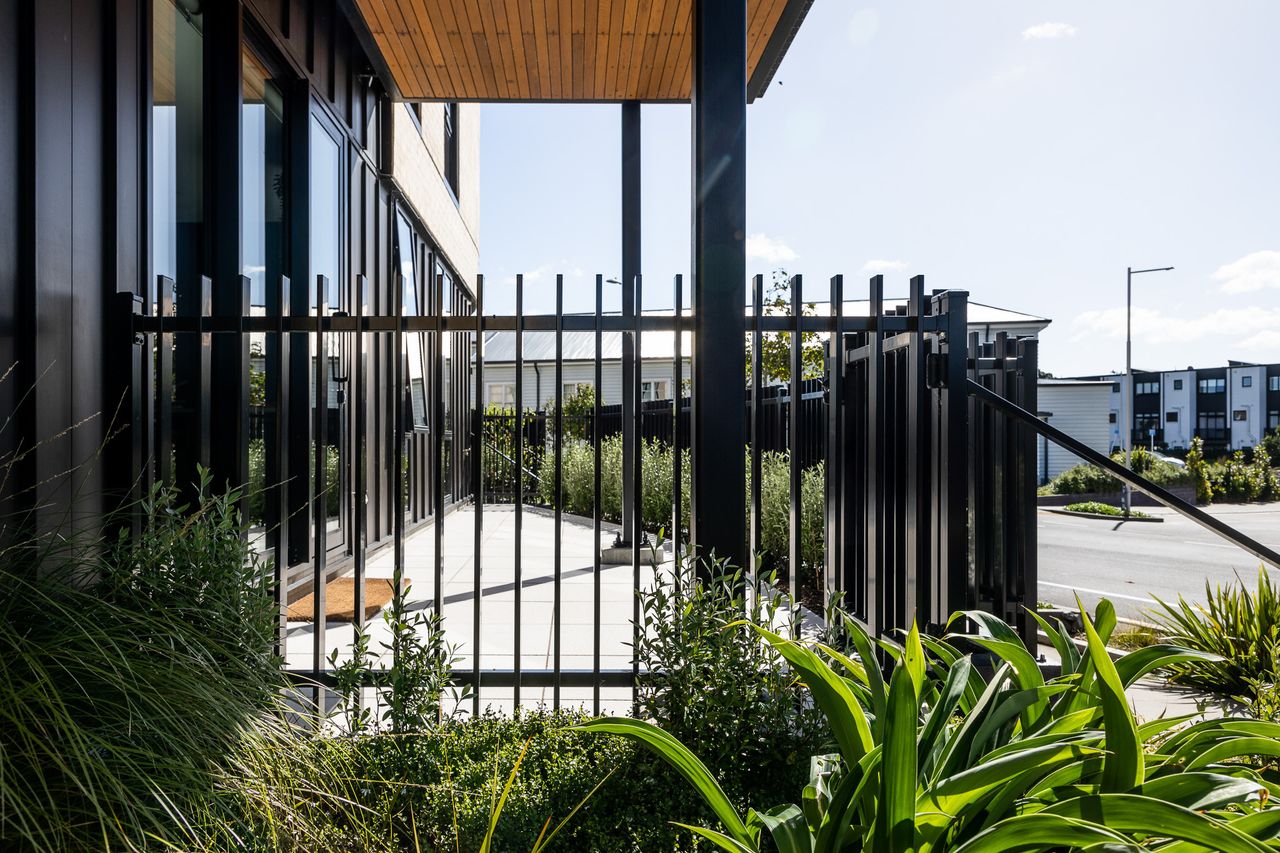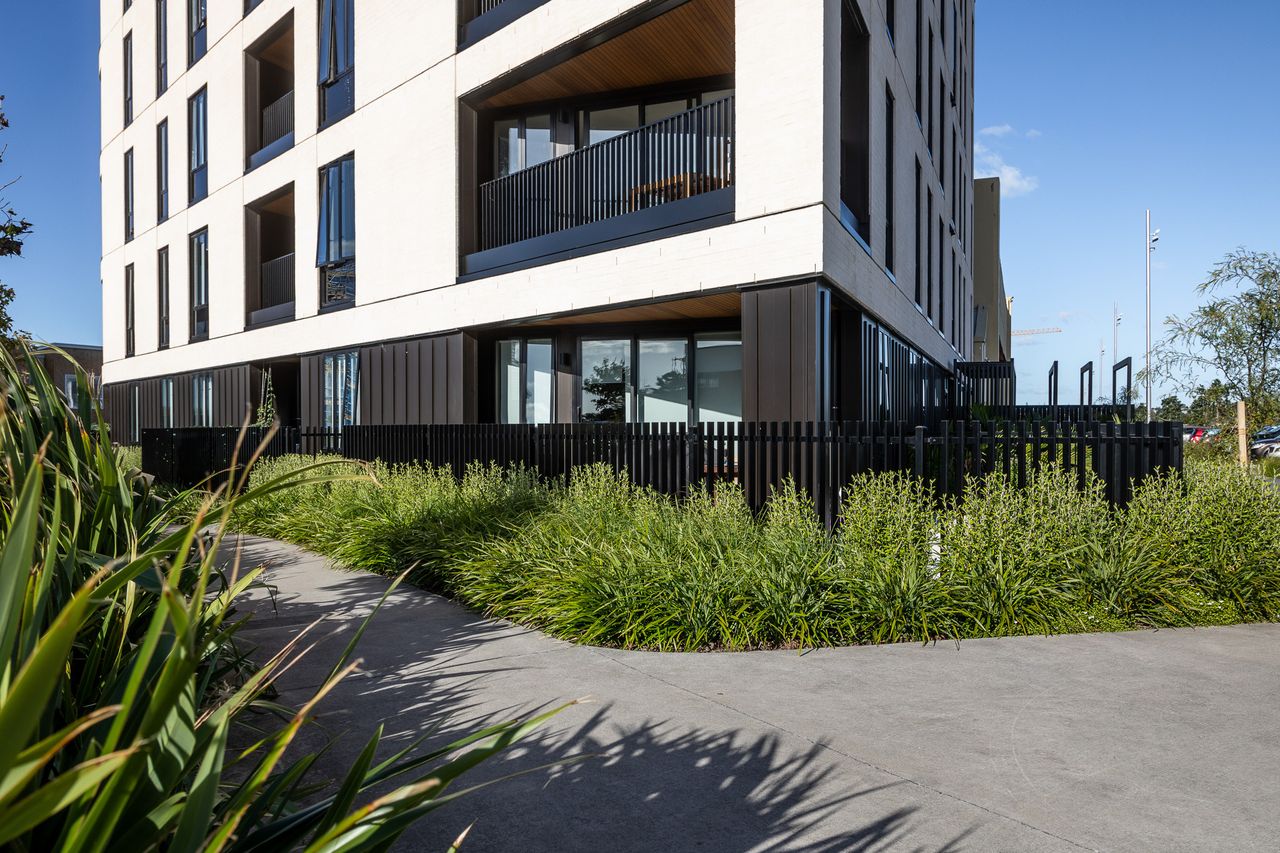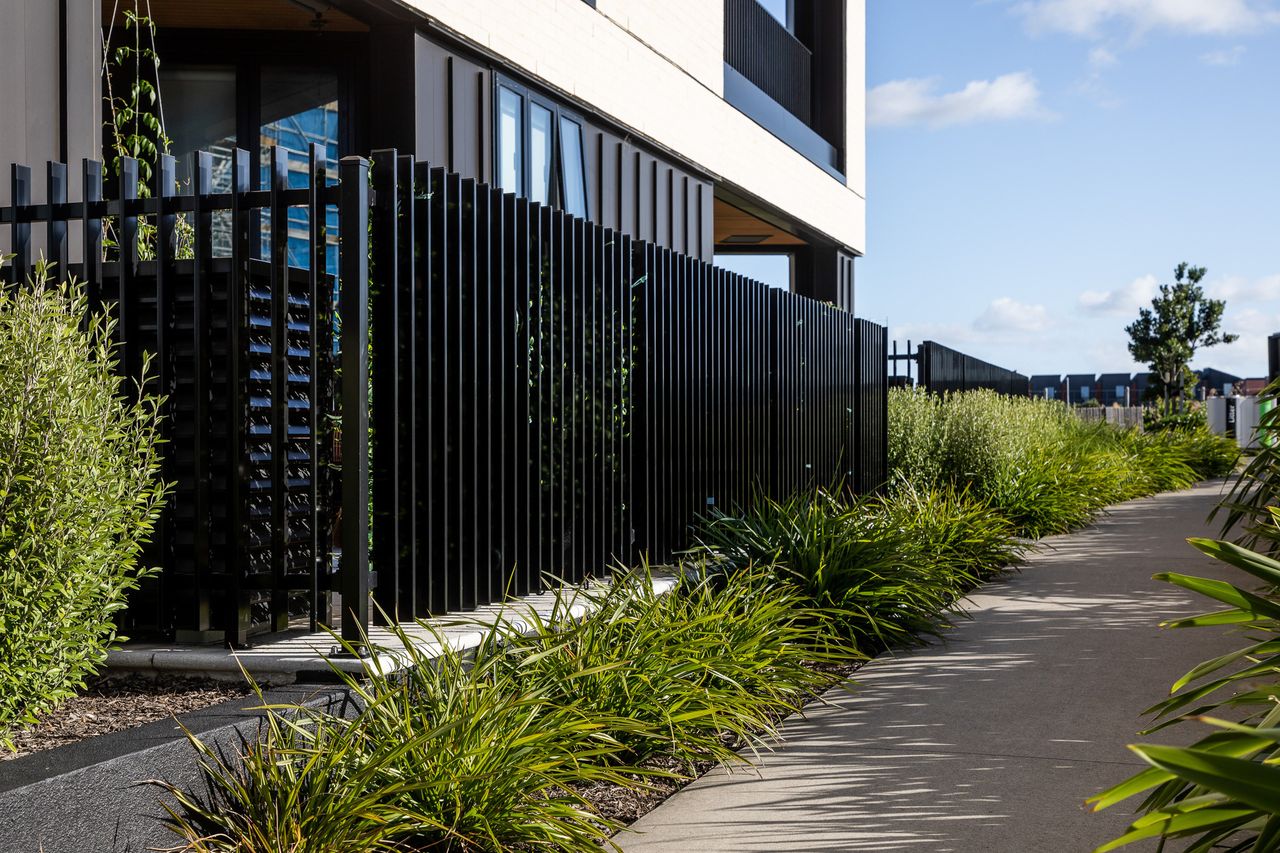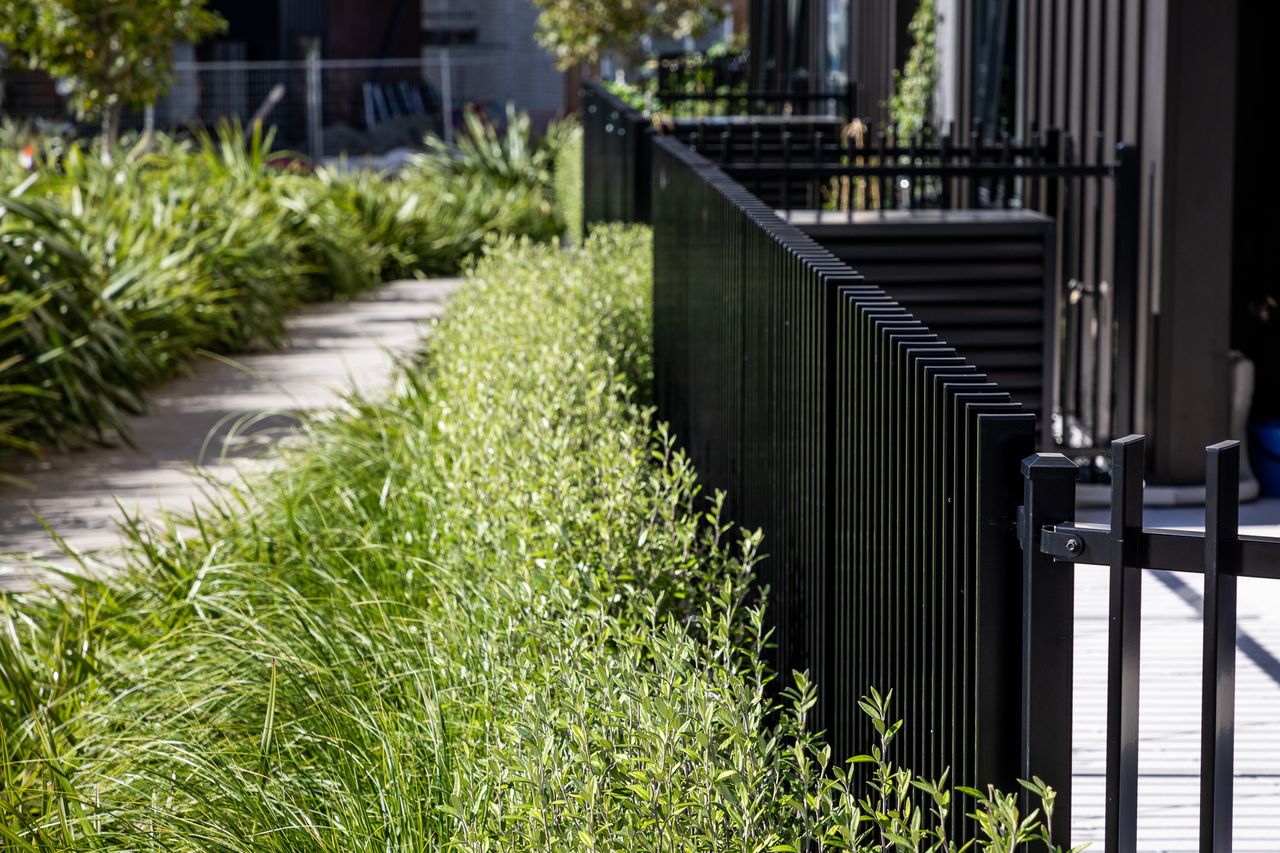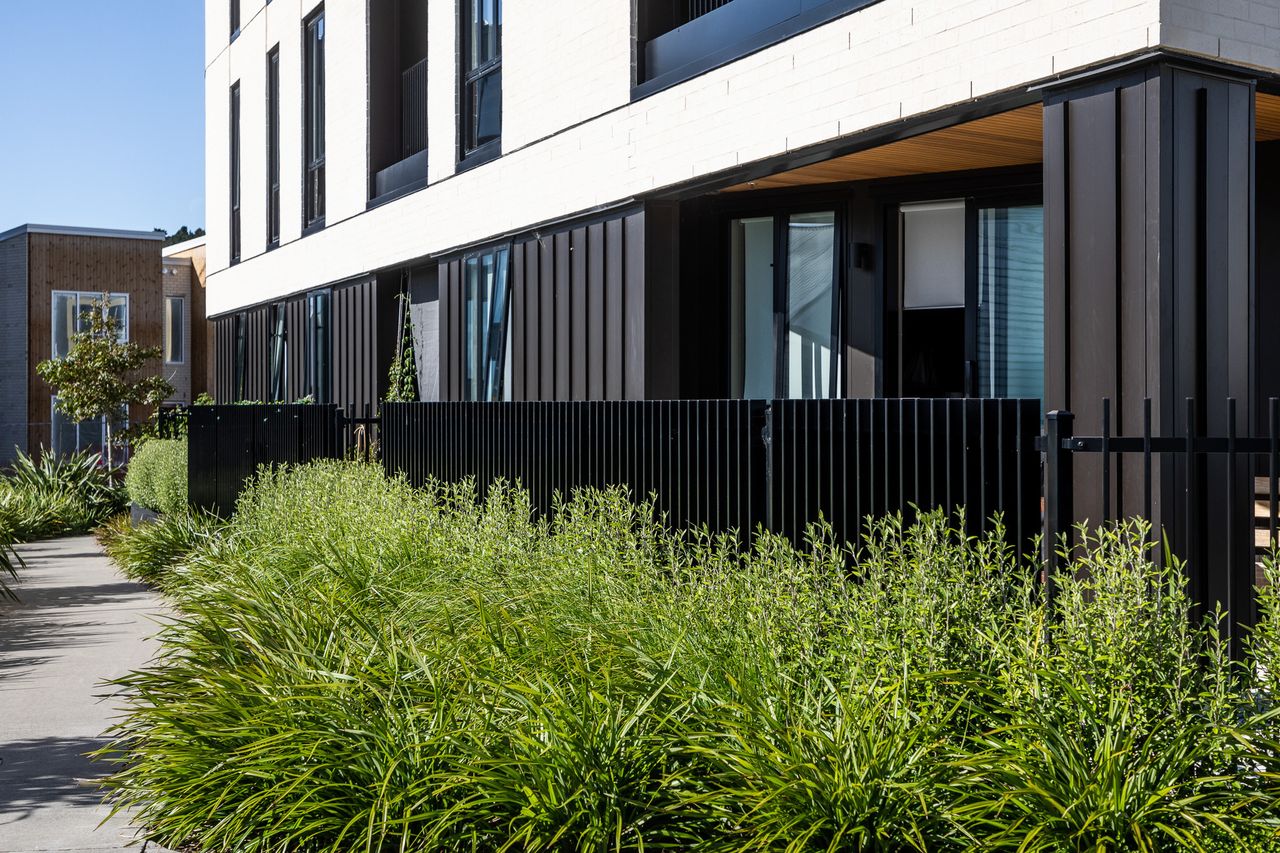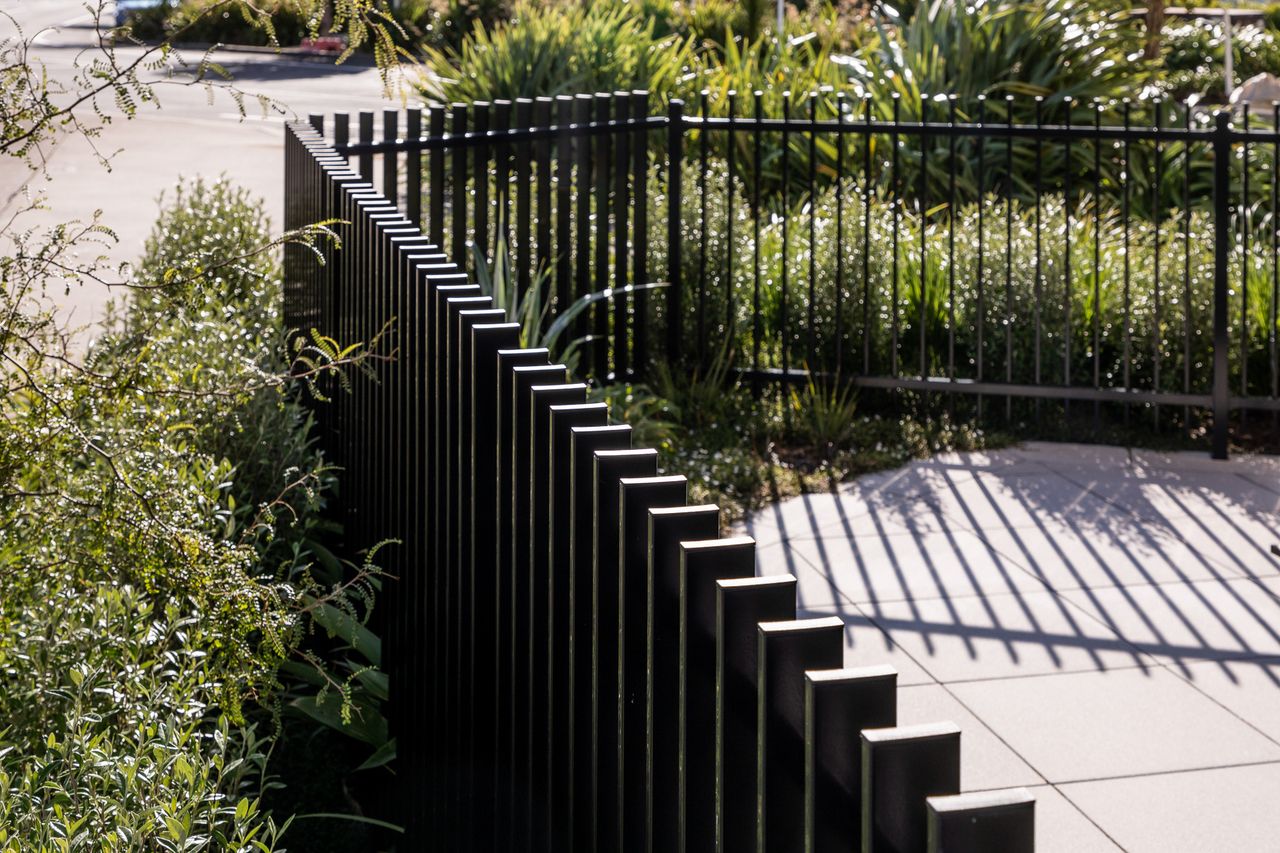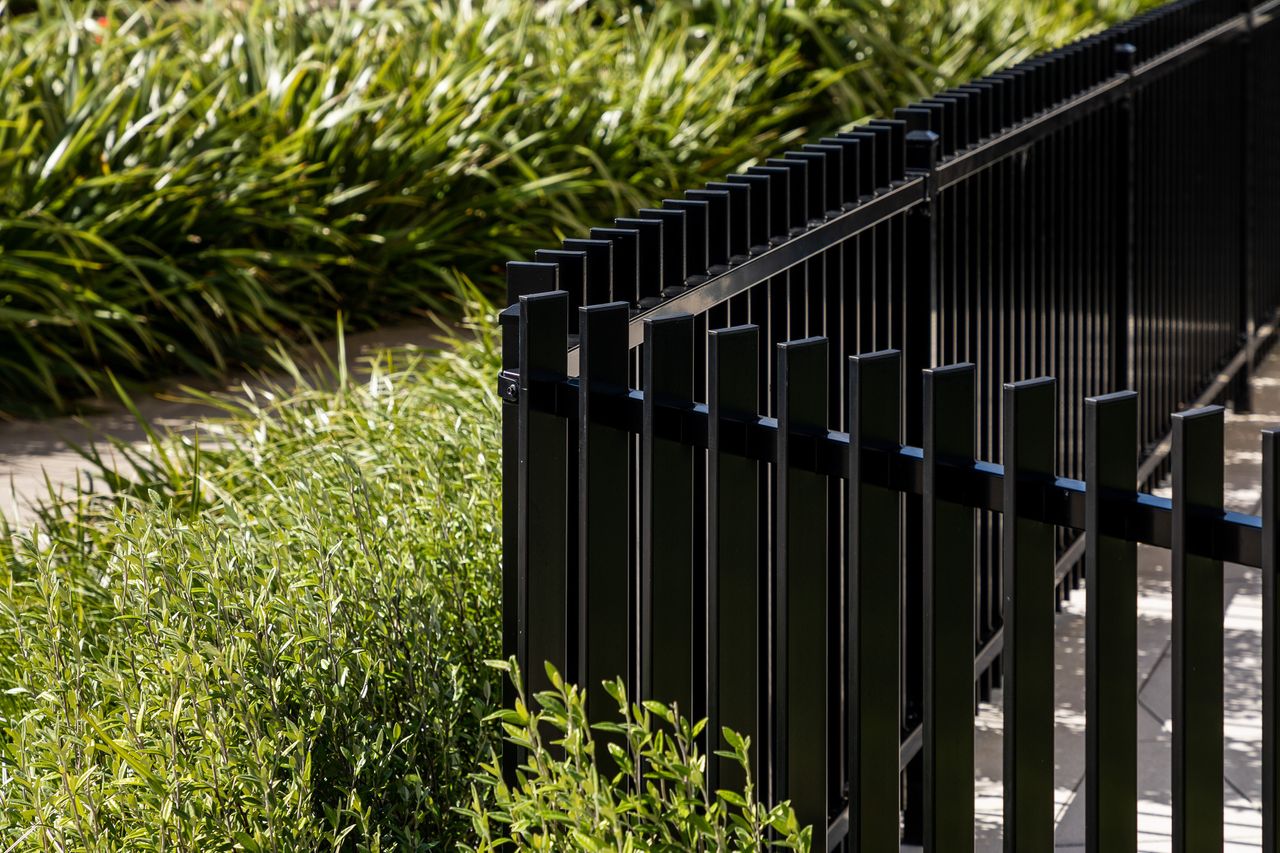 Other Multi-unit residential Case Studies
Product inquiry
If you're looking for specific product information, complete the form and we'll be in touch within the next business day. For urgent inquiries, call our team on 0800 80 3326 or email sales@urbangroup.co.nz.