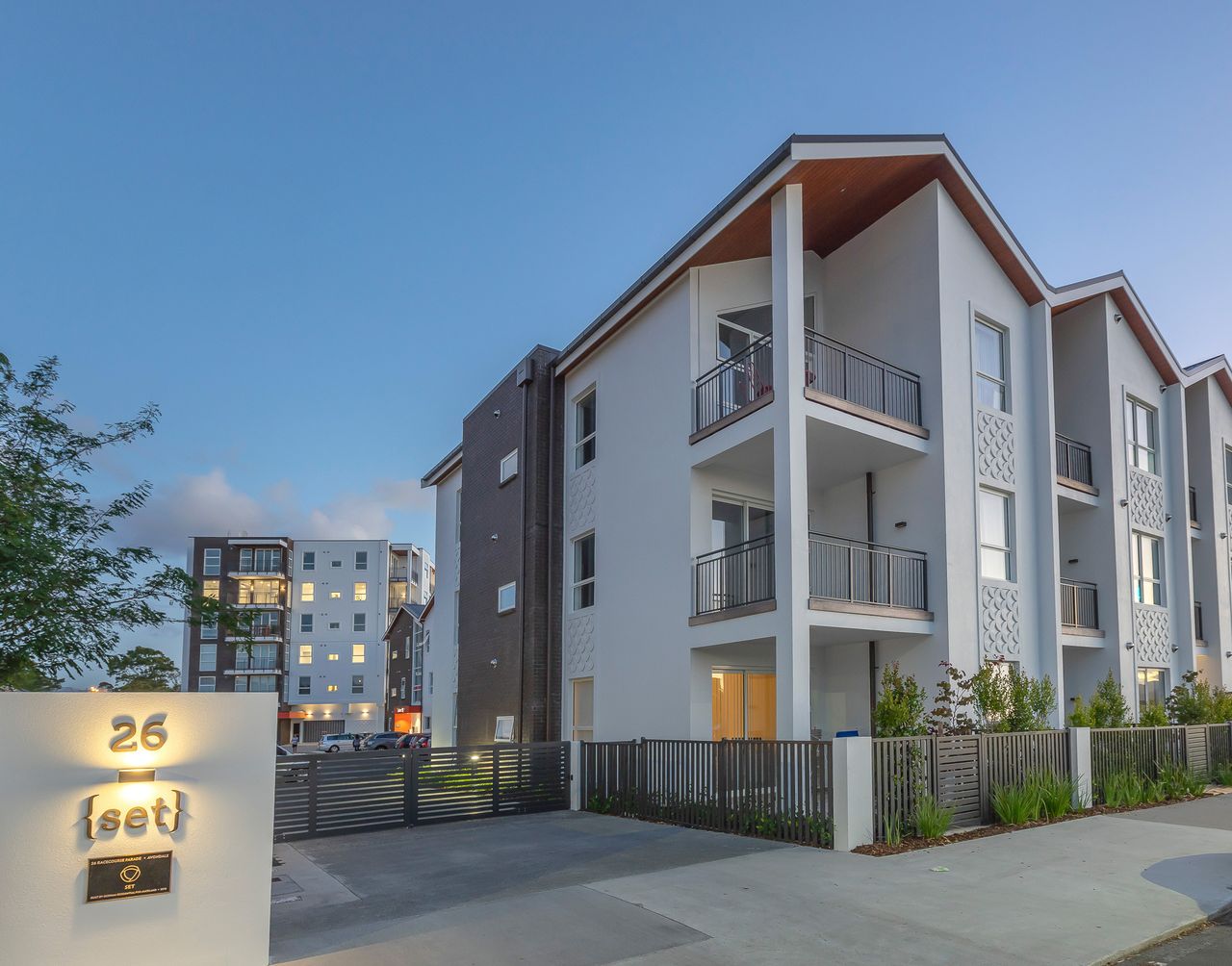 Sector
Multi-unit residential
Located beside Auckland's Avondale Racecourse, the stylish Set Apartments by Ockham are a collection of three separate blocks – 'subsets' – with a design that makes reference to mathematics in subtle and understated ways.
To complement a white exterior highlighted with dark brown accents, the architects chose a combination of Premier and Fresno aluminium fencing, both powdercoated in Iron Sand to match the wall accents and roof colour.
The vertically run Fresno fencing is set between white plastered block columns, offering privacy for the ground-floor apartments, while horizontal Fresno pedestrian gates and a double-swing driveway gate provide security for tenants.
Premier fencing, with its narrower, wider-spaced verticals presents an elegant contrast to the wider slats of the surrounding Fresno perimeter fence. Together, they help to unify a design that brings a unique style to Auckland's inner west.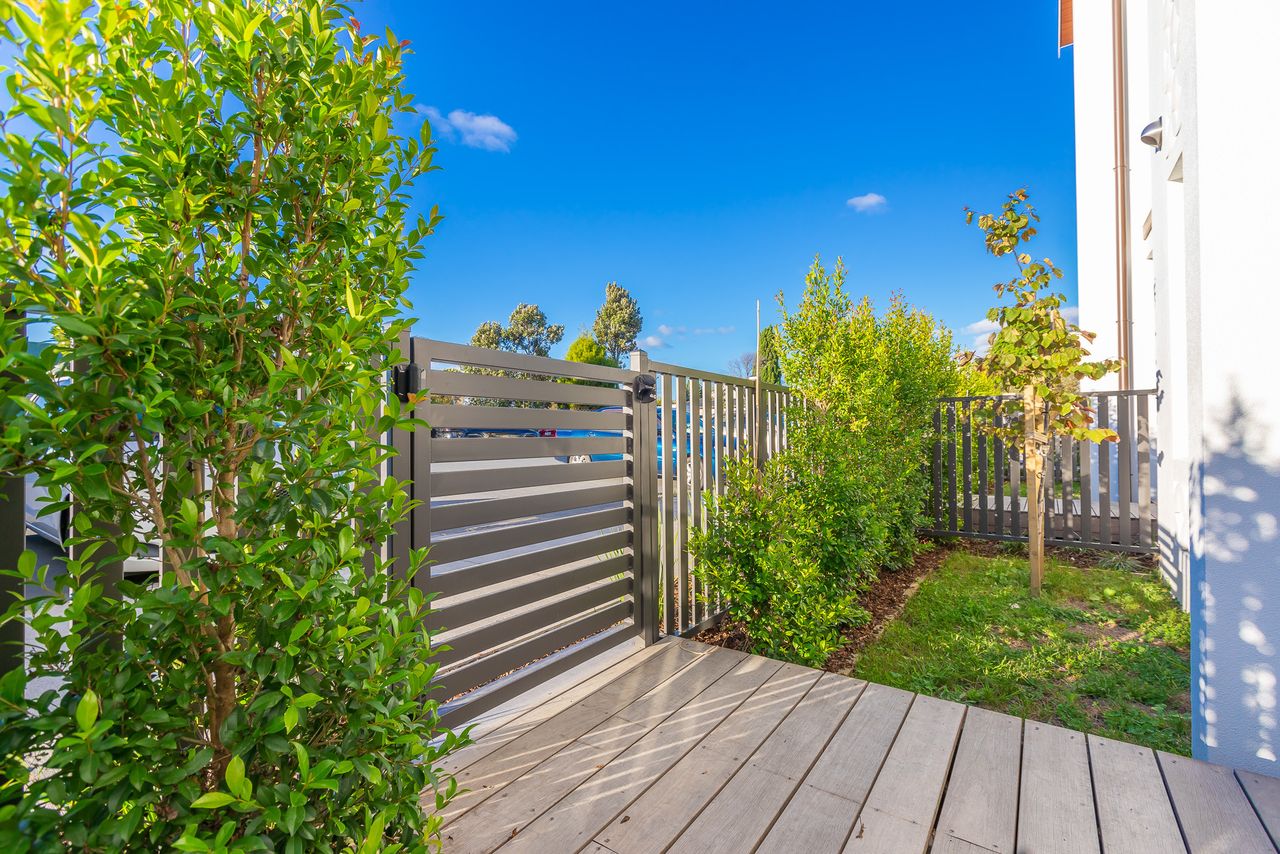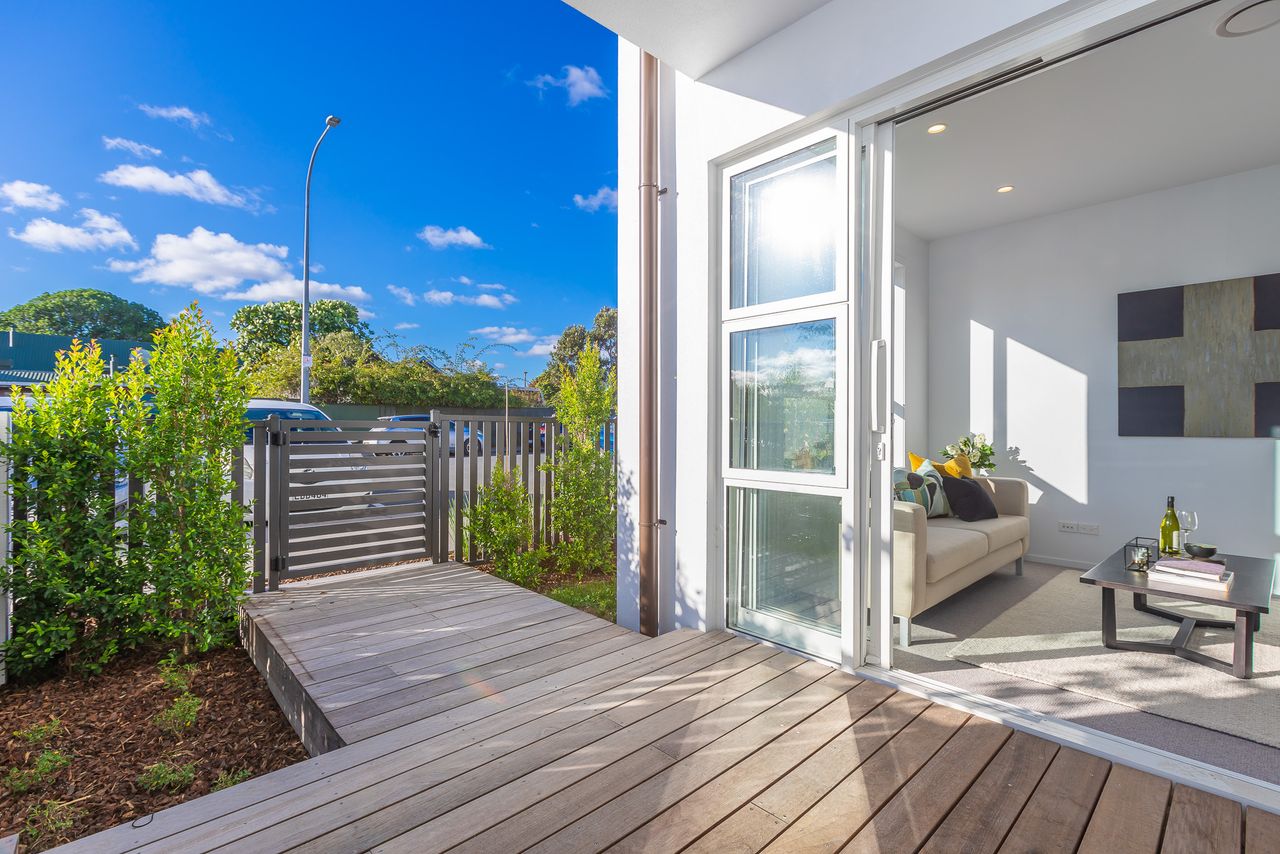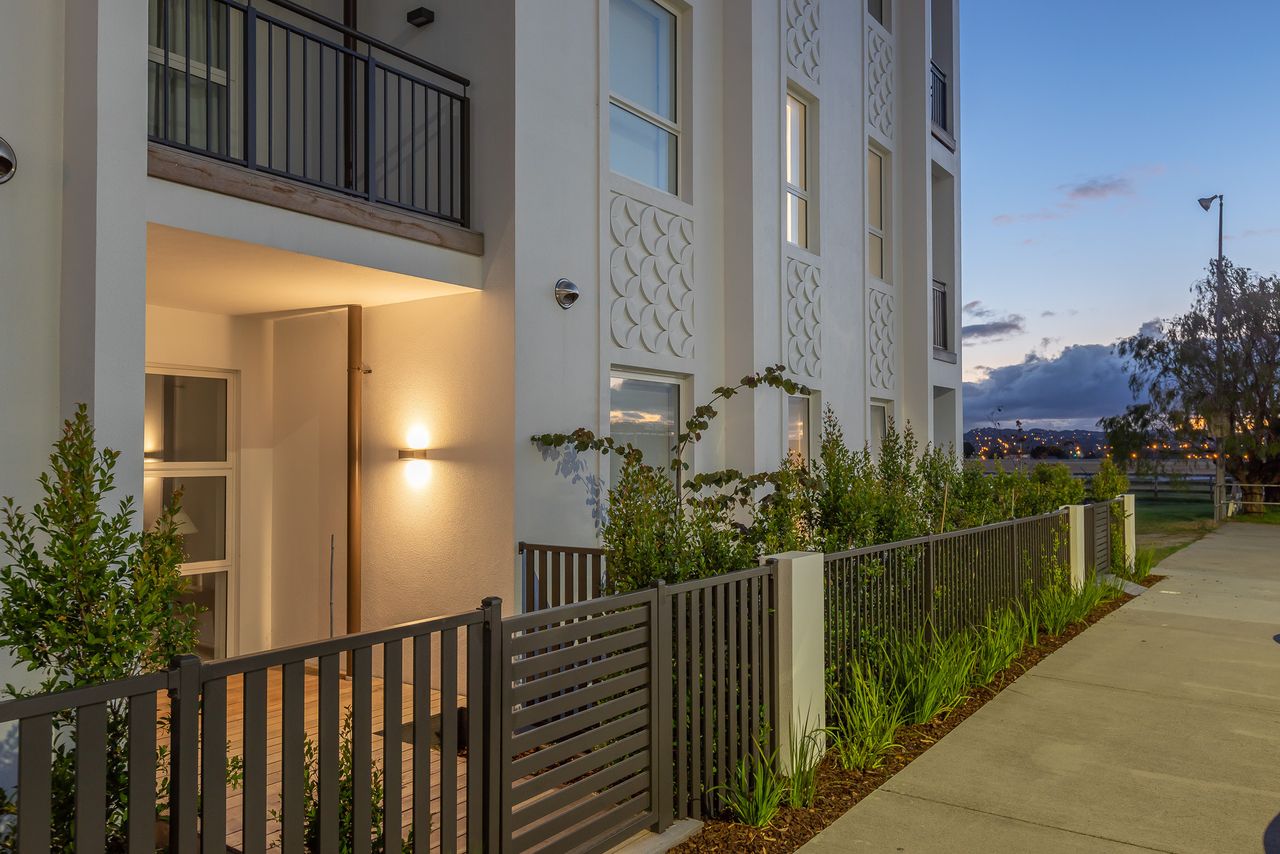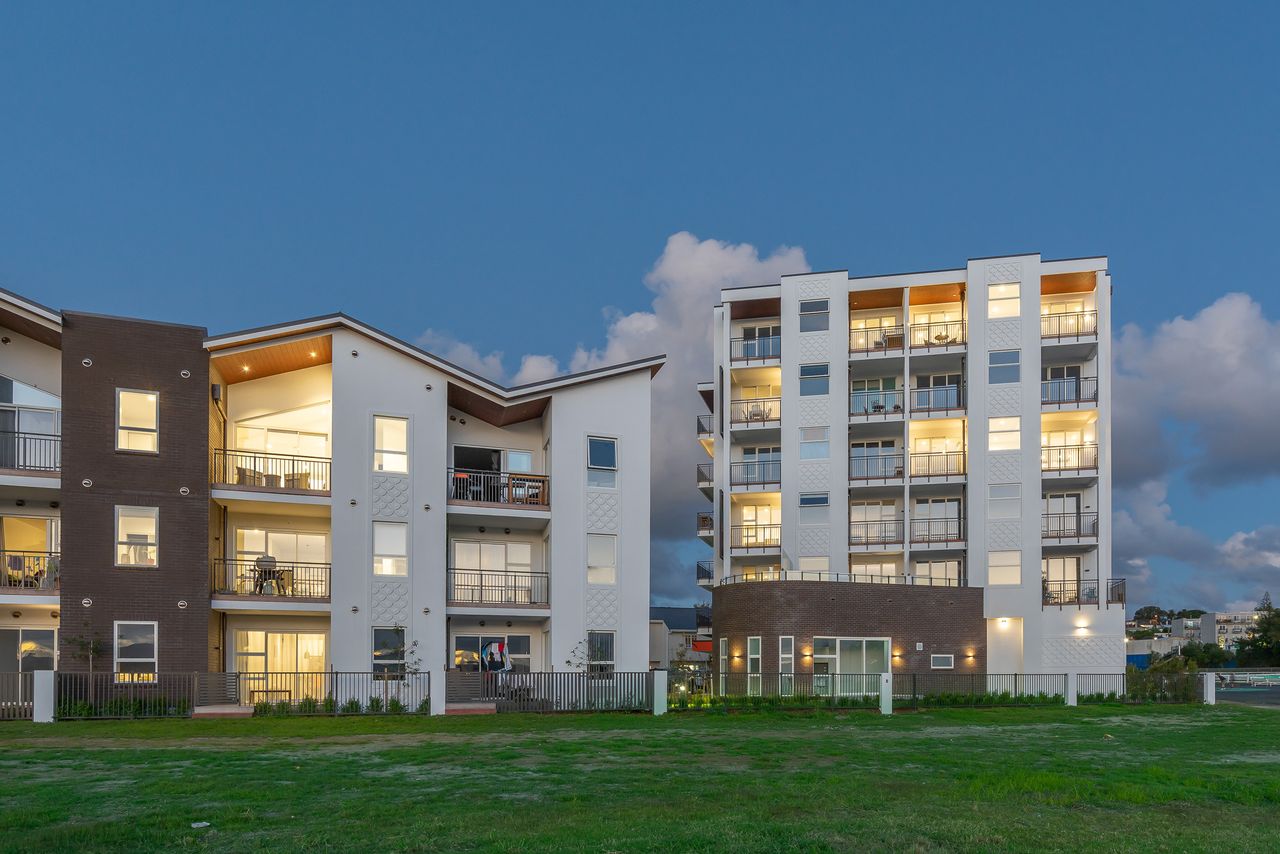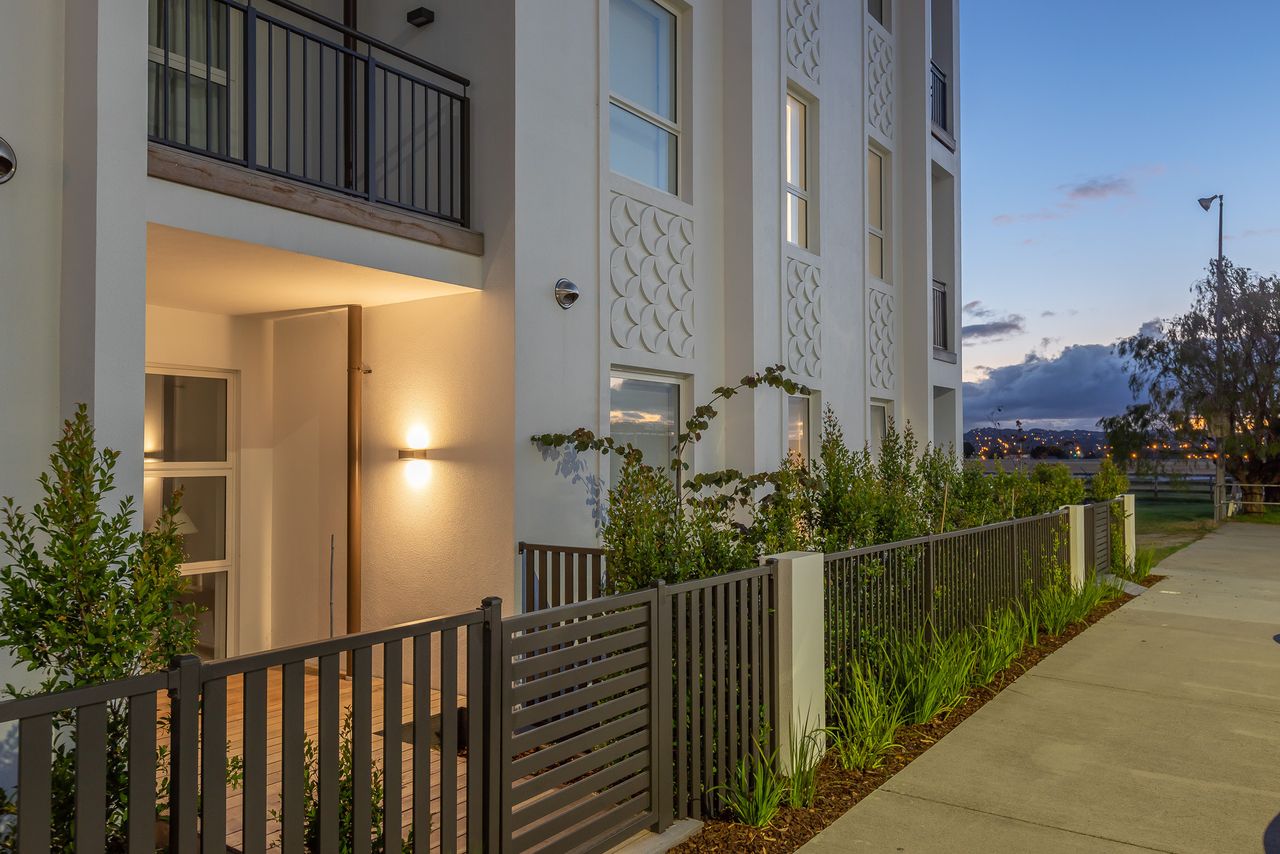 Other Multi-unit residential Case Studies
Product inquiry
If you're looking for specific product information, complete the form and we'll be in touch within the next business day. For urgent inquiries, call our team on 0800 80 3326 or email sales@urbangroup.co.nz.