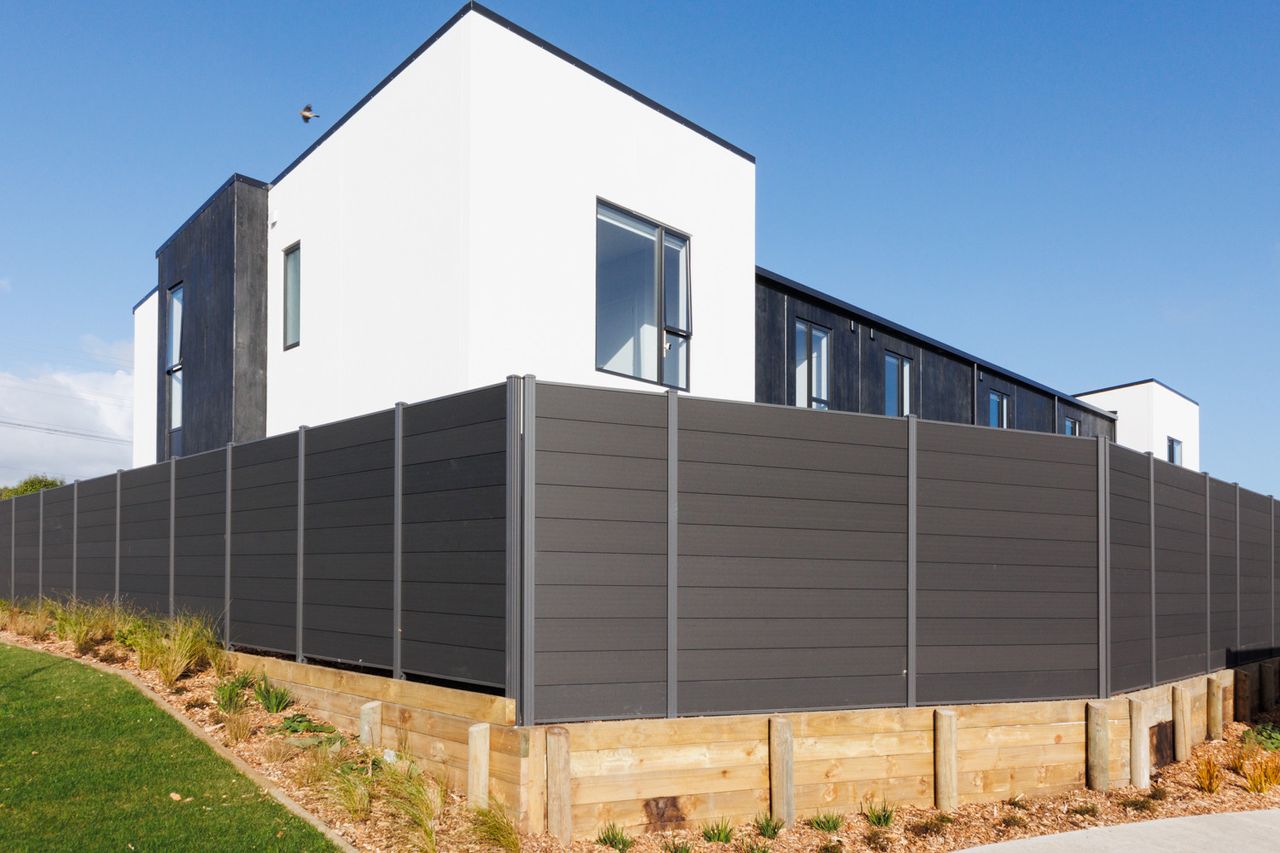 Client
Homestead Construction

Sector
Multi-unit residential
Homestead Construction's Mabel Street is a large-scale development of 43 units over multiple blocks. For space-saving fencing that would offer noise reduction and privacy on the compact layout, they chose the recycled wood plastic composite (RWPC) StabiFence from Urban Group. 
StabiFence boards have a hollow core which provides sound reduction of up to 30 per cent. Used as exterior fencing and between units, this helps contribute to the peace and privacy of residents living close together. 
Another advantage of StabiFence is its slim-line profile of just 65mm wide at the posts, compared with nearly 200mm for a traditional timber fence, which helps to maximise space in tight areas. 
The modular design and construction also allowed for different installation options. These included custom rails which fixed to the dwellings; base-plated and in-ground posts; and raked fencing over sloping ground. For the developers, who had not used StabiFence before, the finished results looked great and covered all their bases.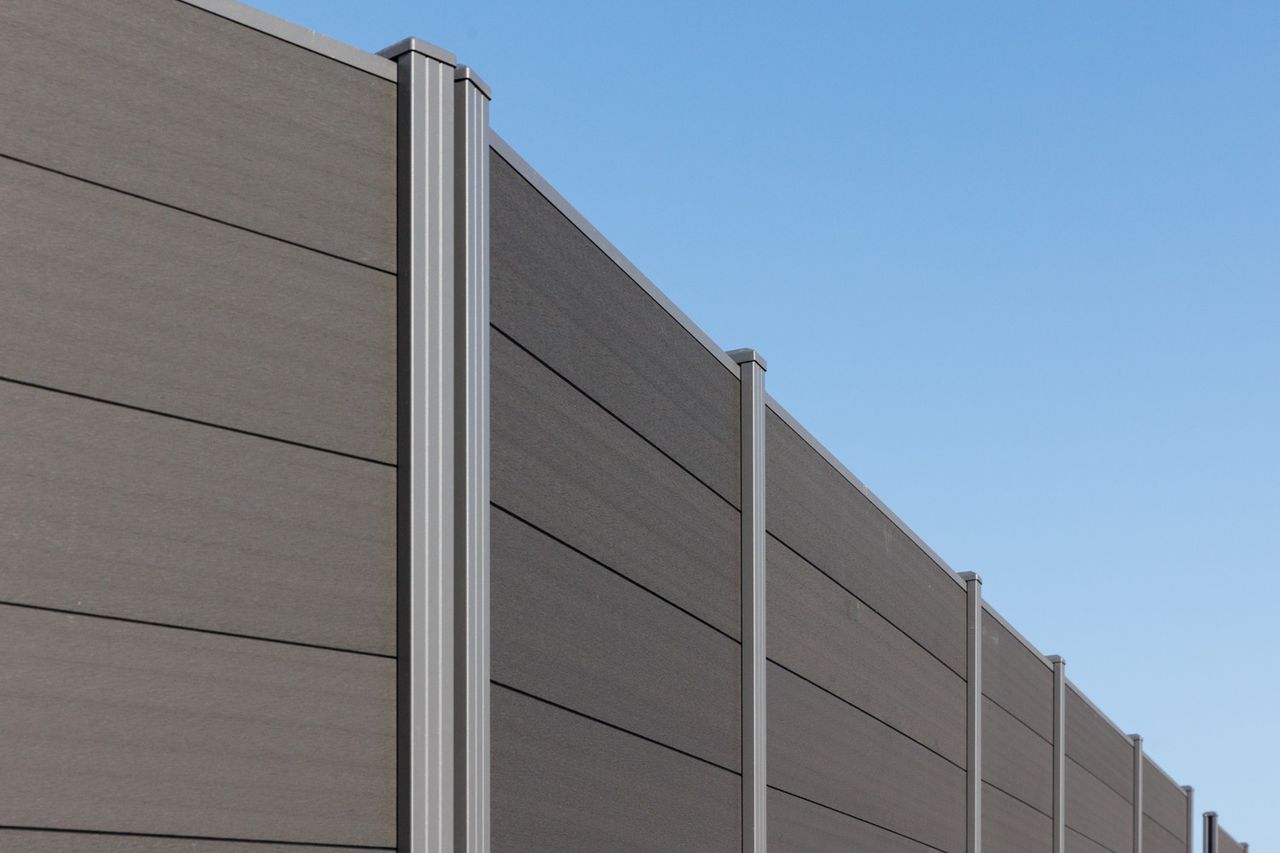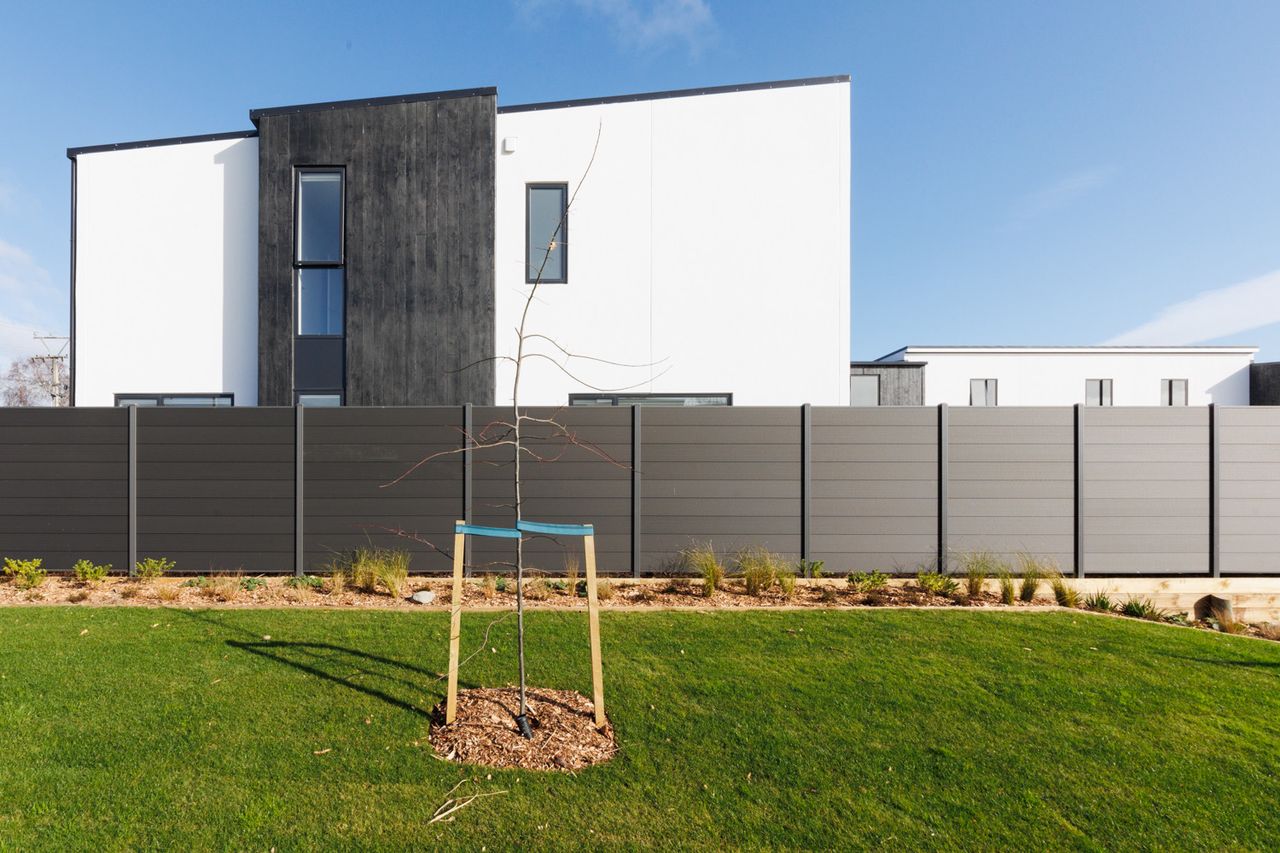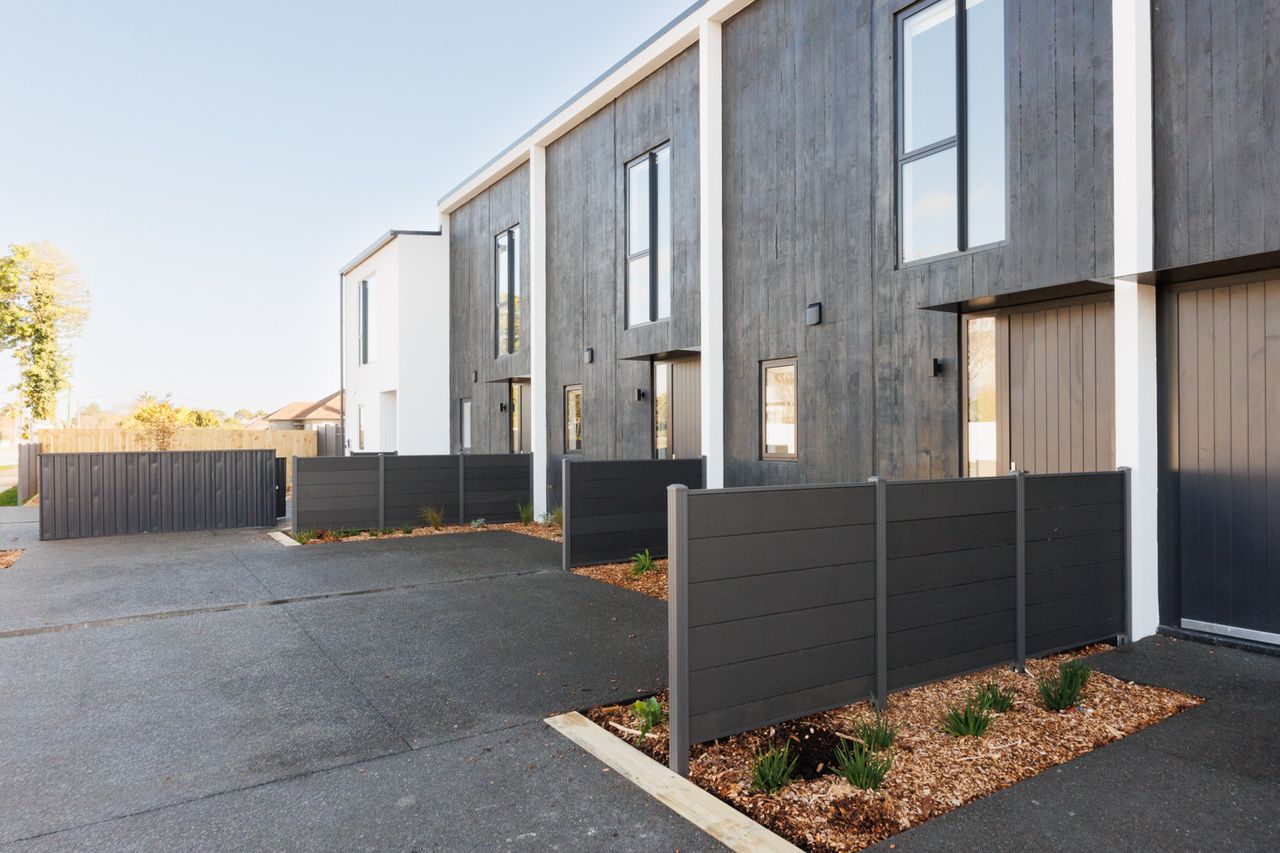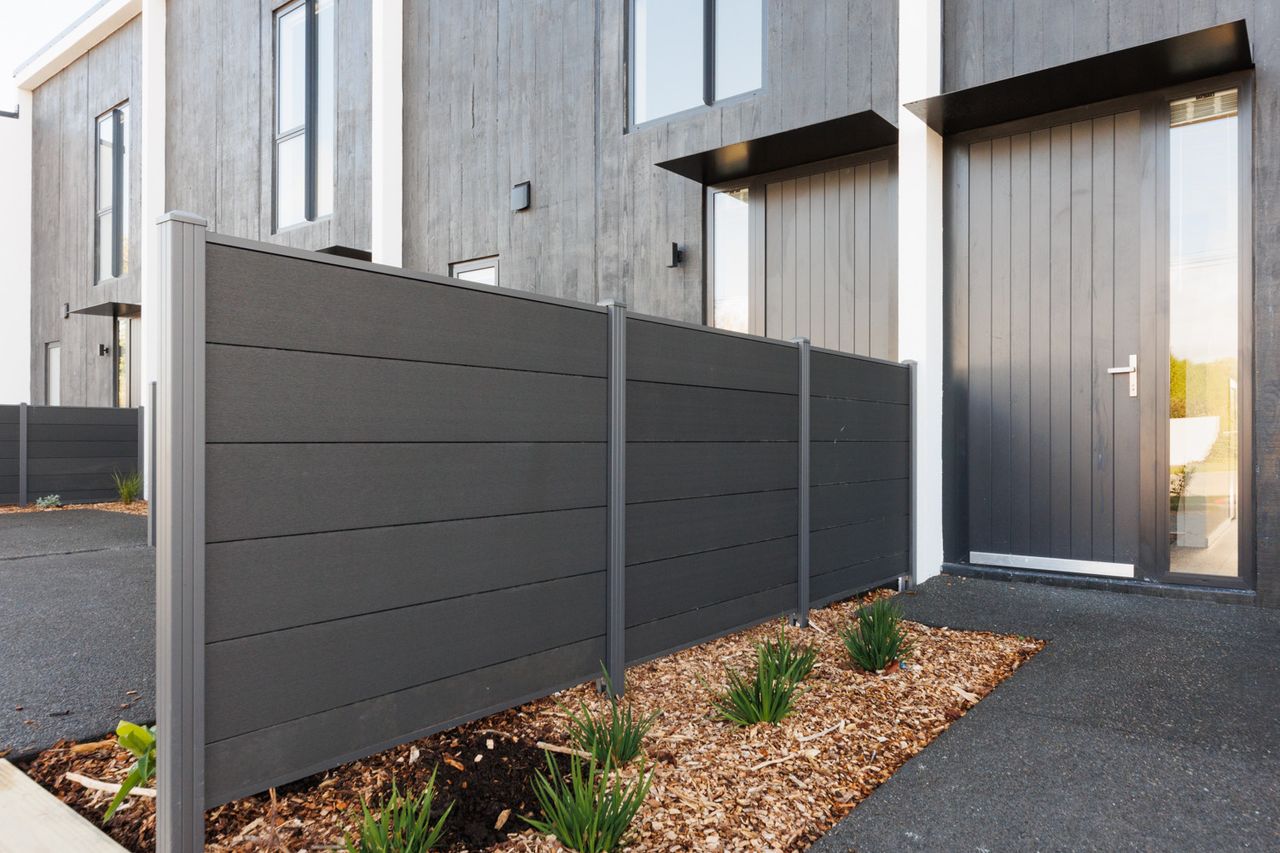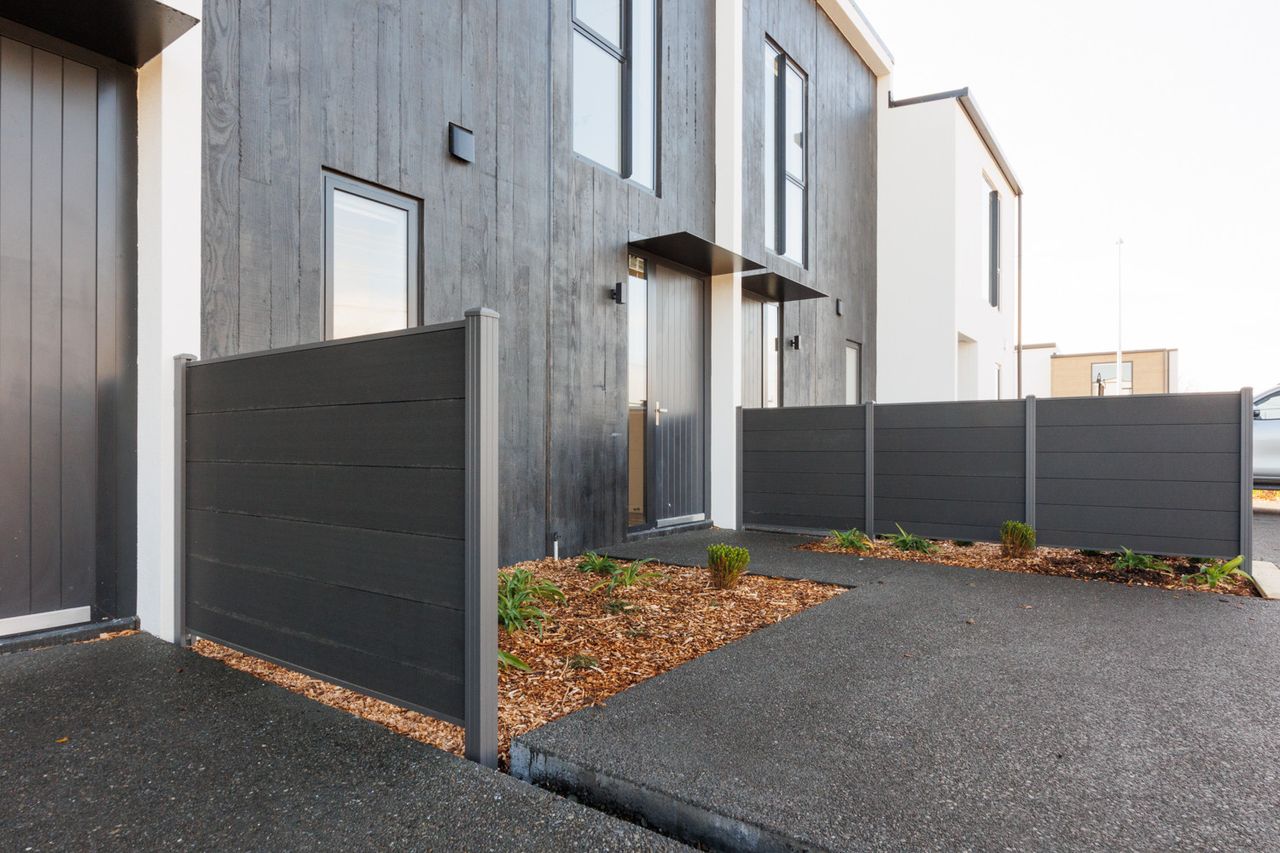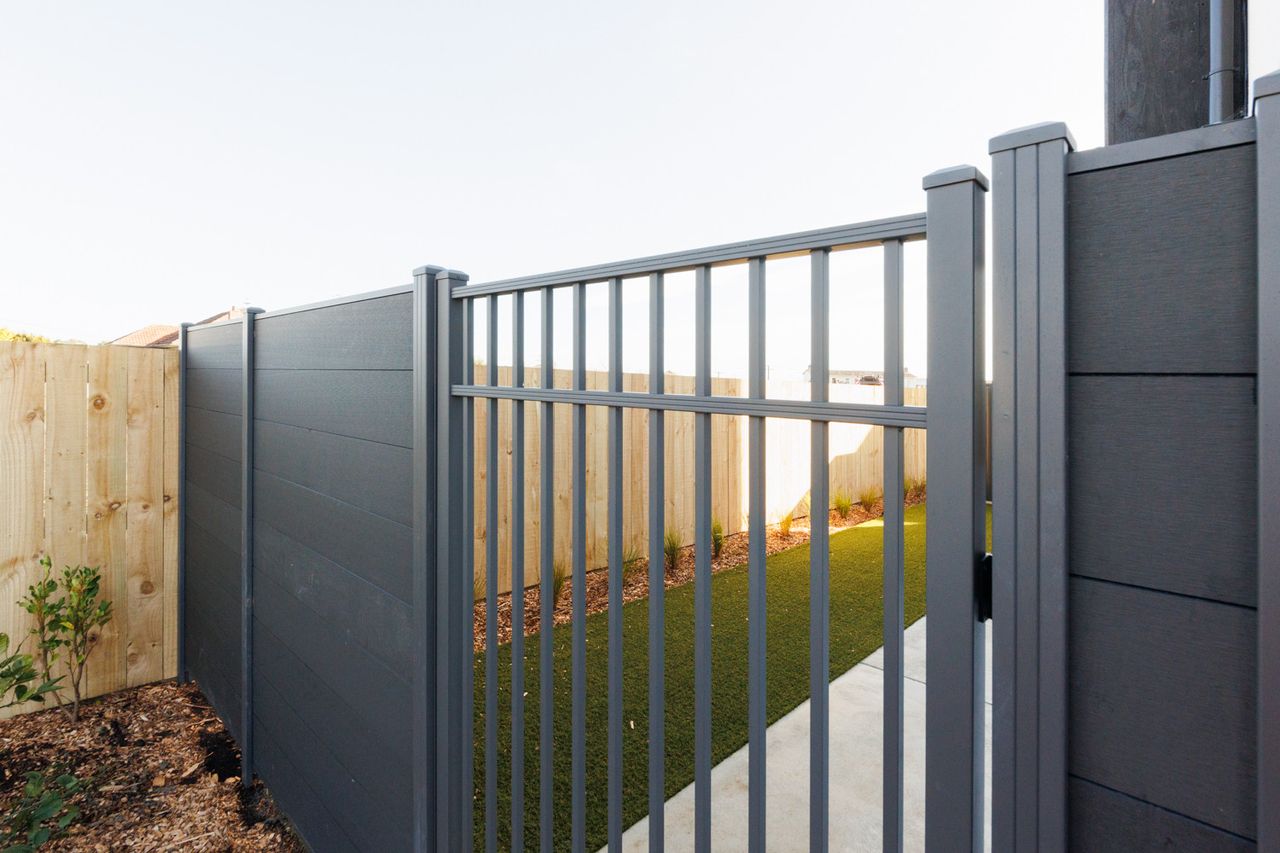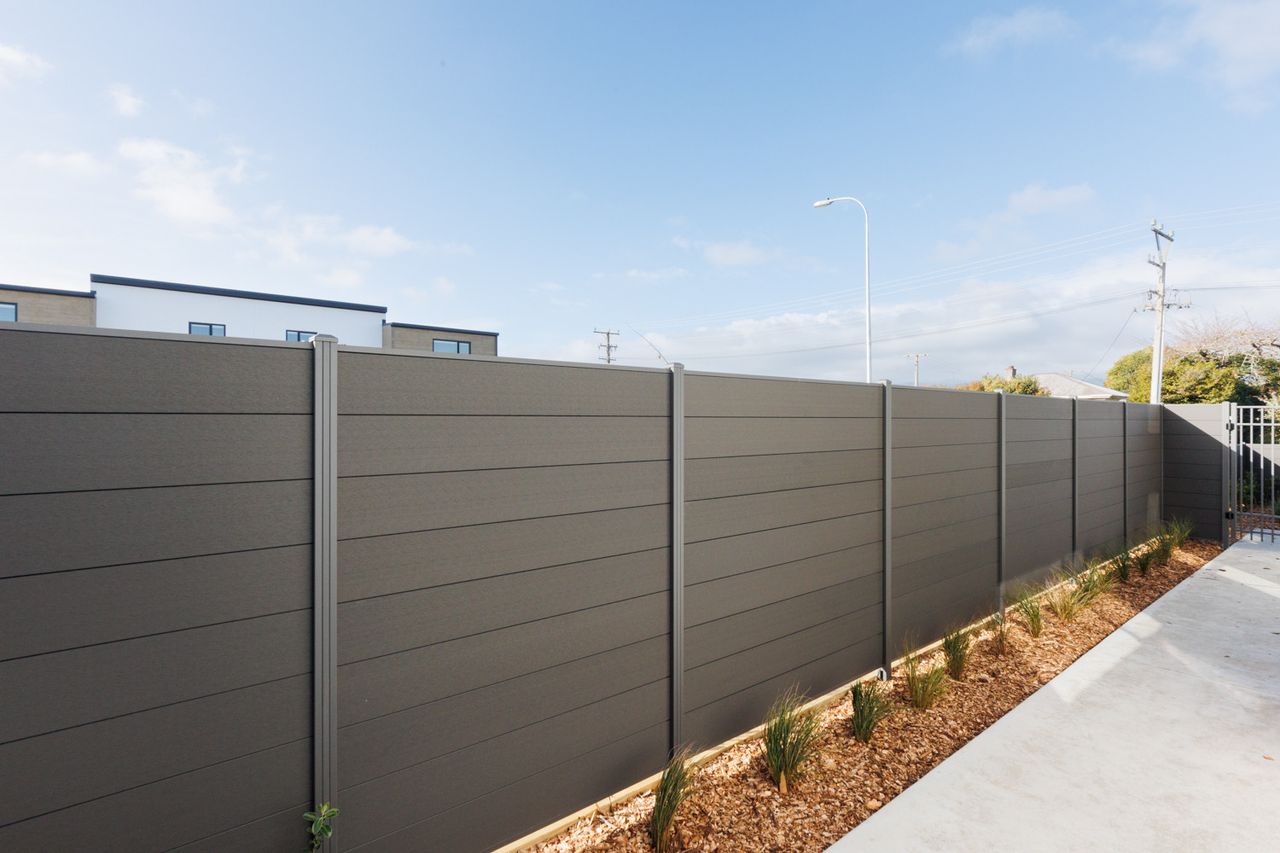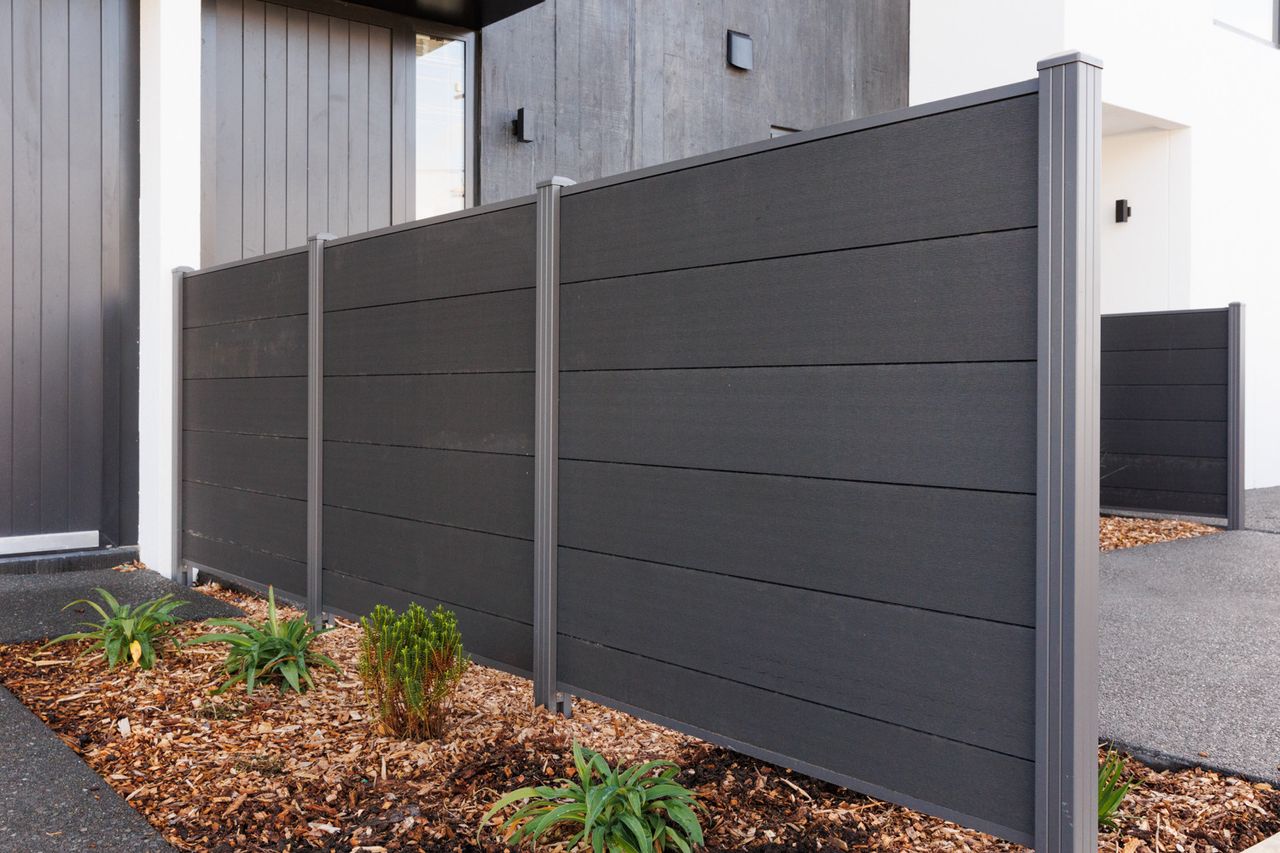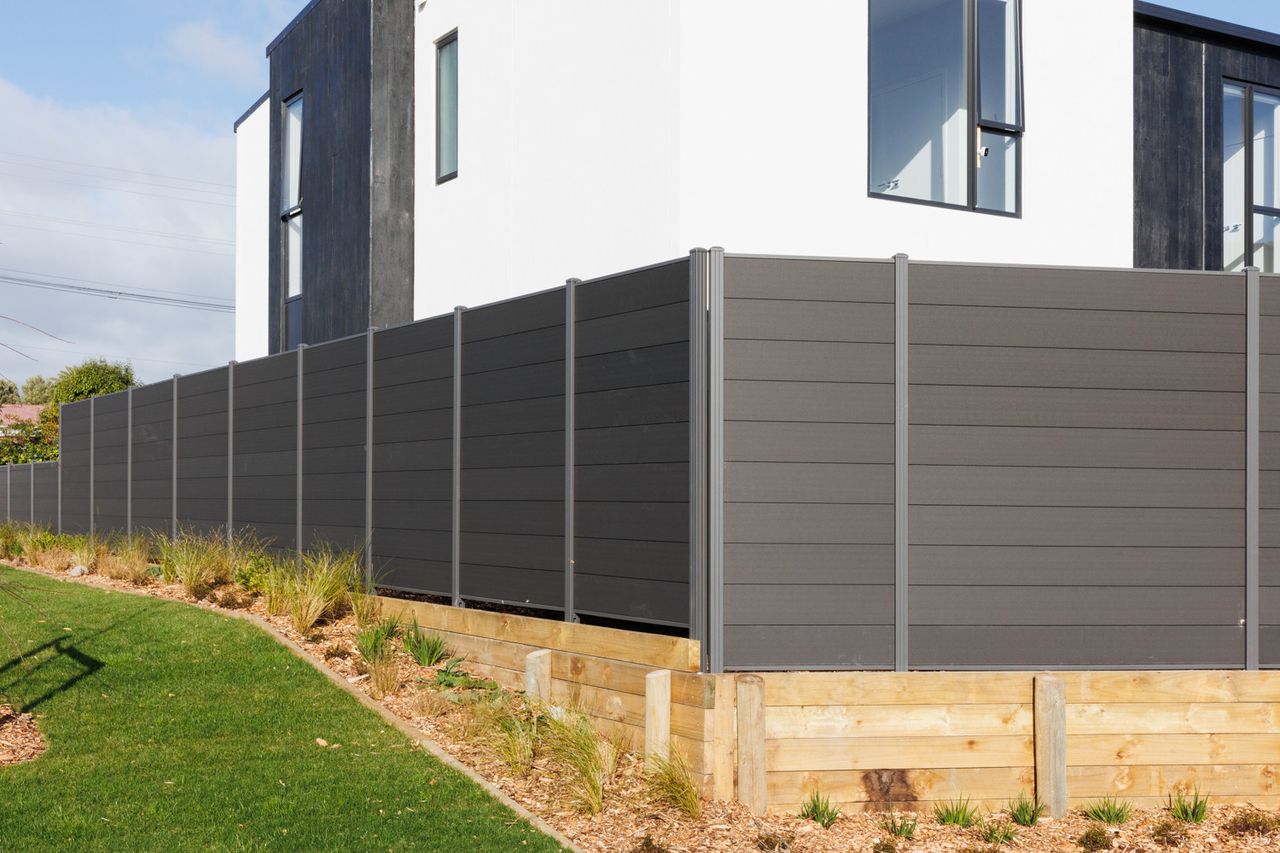 Other Multi-unit residential Case Studies
Product inquiry
If you're looking for specific product information, complete the form and we'll be in touch within the next business day. For urgent inquiries, call our team on 0800 80 3326 or email sales@urbangroup.co.nz.